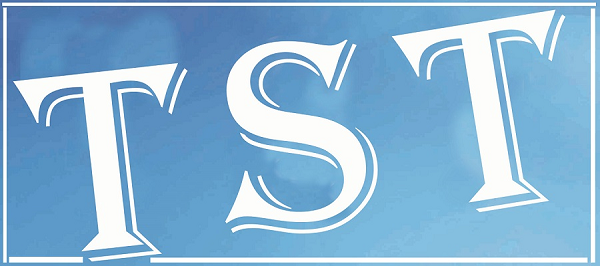 PR Kyndiah: The voice of AIR Shillong
SHILLONG: From a non-descript beginning to occupying one of the country's highest constitutional posts, late Paty Ripple Kyndiah's life can aptly be described as a roller-coaster journey.
Late Kyndiah began his career as the first newsreader and compère of AIR Shillong after its establishment in 1948 and continued with it for over a decade. During this period, he initiated steps to revive folk music of the local tribes which eventually took the form of a renaissance of folk dances and folk culture.
His voice was a symbol of 'breaking news' during undivided Assam, but in a sad turn of events, he was ignored when the commemoration programme of 60 years of broadcasting in the Northeast was organized by All India Radio, Shillong, in July, 2009.
Kyndiah, in an interview to this reporter in 2009, had recalled that way back in July, 1948,   he was appointed on a contractual basis as a first compère of AIR, Shillong, which was part of Shillong-Guwahati Station.
"My duty was to be a news reader in both Khasi and Jaintia languages and also to compère programmes of talks on different topics and also on music both vocal and instrumental," Kyndiah had said.
Kyndiah was initially paid a modest sum of Rs.60 per month which was later hiked to Rs.120 per month.
"I was not drawn to the job merely for monetary consideration but it coincided with my mission in life," Kyndiah had said.
Kyndiah left the job in 1962 after he was elected as member of the Shillong Civic Body.
"If my memory serves me right, I used to receive Rs.180 per month before I resigned from my job and on my resignation I was paid a few thousand rupees as gratuity," he had said.
The former union minister's association with AIR Shillong for almost 14 years had brought him in contact with a number of talented music composers and artists of excellence, prominent among them being late
Dr. Bhupen Hazarika who joined AIR Shillong as a programme assistant in the 1950s.
"Dr. Hazarika had just returned from a University in USA and loved to sing Old Man River, a Negro spiritual song made famous by Paul Robeson, a great black singer of that time," Kyndiah fondly recalled.
Kyndiah had also made efforts to ensure that musical talents were persuaded to come to AIR Shillong for both broadcasting and recording. However, this was not an easy task to do.
When the people of the region commemorated 60 years of broadcasting in the North East in 2009, and Kyndiah was ignored, he only had words of encouragement for AIR: "As AIR is still a powerful weapon in mass communication it has to induct fresh ideas and innovative programmes designed to catch the attention of the listeners in the context of challenges from the FM channels."
As Union Tribal Affairs Minister, late Kyndiah was instrumental in the passing of the historic law passed by the Parliament – the Scheduled Tribes and other Traditional Forest Dwellers (Reorganization of Forest Rights) Act, 2006.
The act aimed at empowering the Scheduled Tribes and traditional forest dwellers rights over land in their occupation was the result of his strenuous efforts when he successfully piloted the relevant bill in the Parliament.
The legislation was the first of its kind in Independent India and removed the extreme hardships faced by the Scheduled Tribes and traditional forest dwellers caused by absence of legal rights over the land they occupy.
Despite pulls and counter pulls he was able to influence the union government in 1995 to decide in favour of Shillong as a centre for setting up of an IIM for North East India.
Kyndiah's efforts drew praise from several leaders of the region including former Meghalaya Chief Minister D.D. Lapang.
During tenure as Member of Parliament, he took up indefatigably various steps through relevant Parliamentary Committees and other forums to contribute in bringing about the establishment of NEIGRIHMS.
As a veteran social worker, he was involved in many social and cultural organizations. It is significant that at the Republic Day Folk Dance Festival in 1956, the Jaintia Laho Folk Dance led by Kyndiah bagged the coveted prize presented by former Prime Minister late Indira Gandhi.
It was the first time that any folk dance of the region had received national recognition.