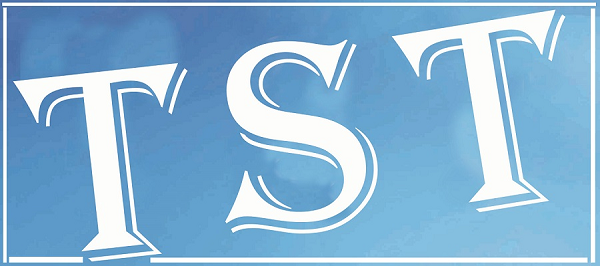 Editor,
The article written by Bhogtoram Mawroh captioned, 'Marching with the Khaki: A fight back by a disappearing people (ST Jan 30, 2015)' mentioned that the Rashtriya Swayamsevak Sangh (RSS) took out its 'Path Sanchalan' (Procession) to observe "Netaji's Death anniversary." Here I wish to point out that the Rashtriya Swayamsevak Sangh's Path Sanchalan (Procession) which took place on 23rd January 2016 was to celebrate the great leader Netaji Subash Chandra Bose's 119th birth anniversary as he had fought against the British for our freedom. I wonder why the great leader's "Birth Anniversary" was written as "Death Anniversary" and it went unnoticed. This is very painful, shameful and it hurts the patriotic feelings and sentiments of people who love Netaji and it even insults the nation's great hero, Netaji Subash Chandra Bose and his family which is completely unacceptable. I hope it was not intentional but a human error but even it so it should have been rectified before publishing the article. I hope there will be no such blunders in such sensitive issues in the future.
Yours etc; Sandeep Ghosh Shillong – 4
Editor replies: We regret the error which happened through oversight
Learn to respect all religious traditions
Editor,
This has reference to the letter to the Editor "Essence of indigenous faith" (ST January 30, 2015) by Fabian Lyngdoh. The letter raises doubt about the historicity of the Khasi-Pnar traditions and customs, and thinks that just because these are "somewhat flexible" as they can be easily amended and easily discarded, they are therefore imitation of the Hindu practices due to Khasi-Pnar people's long history of contact with the plains(since 6th Century AD). However, the writer perhaps does not know that all religious practices and social traditions and customs undergo changes through time. If the writer had taken pains to know the history of the major religious and social systems of the world such as the Hindu, Buddhist, Christian and Islamic he would have known to what extent all of them had undertaken amendments to adjust to the changing times. Can the writer explain why there were so many sects and cults within such systems? Secondly, all such systems had influenced one another mutually. Look at the Bhakti and Sufi movements in medieval India or at the socio-religious movements in modern India. Was there no interaction between the Brahmo Samaj and the Unitarian Church? The experts have already shown that the three Abhramic religion- Judaism, Christianity and Islam had influenced one another. Loyalty to one strongly held religious faith has been a feature of human nature for a very long time. Unfortunately, that loyalty has only too frequently been matched by intolerance and hostility towards all other faiths. Freedom of speech and expression is the fundamental right enshrined in the Constitution of India. However, one should not denigrate the belief of others be it indigenous or otherwise.
Yours etc.,
Marbianglang Rymbai
Via email.
China's OROP project
Editor,
China's ambitious global project OROP (One RoadOne Belt) may not turn out to be a reality since several nations in the Asia-Pacific region look at this as a way of establishing aggressive Chinese hegemony. A string of nations including the Philippines, Vietnam, Indonesia, Malaysia, Japan, South Korea, India, Australia and the US are genuinely suspicious regarding the long term Chinese strategy of dominating and controlling the Asia-Pacific region from strategic, military and diplomatic points. France, UK and Israel will always support any initiative by US against China as they are all weather allies. The OROP project has been placed in limbo by China herself by adopting confrontational relations with major partners and neighbours in South and SE Asia by pushing them towards forming allies with the US and other NATO members.
This seems to be a complete miscalculation on China's part and is creating undesirable antagonistic relations with several independent and sovereign nations in the Asia-Pacific region. International disputes could never be negotiated through jingoism but positive diplomacy and over confidence has been the major factor that Chinese strategists have been clearly missing. The unnecessary role played by China has placed US strongly in the Asia-Pacific region and would be an obstacle for the smooth execution of OROP. Just being friendly with Pakistan and N. Korea, regarded as antagonistic nations across the globe will never help China to establish itself as a credible and trustworthy neighbour. Unless China avoids the path of direct and jingoistic confrontations with surrounding neighbours and avoid negative diplomacy and threats as bargaining points, the OROP will only be a distant dream in spite of the grand promises it has. The general mistrust about establishing hegemony on other sovereign nations by China if not aborted will never help China to truly become a global leader.
Yours etc.,
Saikat Kumar Basu L
ethbridge AB Canada
Digital split
Editor,
Digital split is a social issue referring to the differing amount of information between those who have access to the Internet(specially broadband access) and those who do not. Researchers and advocacy groups look optimistically at the economic and social potential of the active and technology–skilled elderly; other approaches dealing with the social appropriation of technology see obstacles and stress the dangers of an increasing digital divide between generations. Factors like gender, education and socio-economic status still play an important role for acceptance and diffusion of a technology. The diffusion rate among the elderly is increasing, but will continue to lag behind the figures of the young users. While more and more people become technologically literate, the digital divide grows even wider. The answer lies in how we define "technological literacy". We often define the digital divide between age groups by measuring "computer literacy." Measuring "computer literacy or illiteracy" to define the digital dividing line is a short-sighted view of how we should define the digital divide, or at least how we measure it. People can also be trained. Like young students with special learning needs, be it physical, behavioural, emotional, verbal, etc. we must gear our education to this group by customizing the learning environment to suit their special needs. This involves not just accessibility alternatives to the standard mouse, keyboard, display, etc. The "technologically handicapped" cannot take part in many of these technology based services. These include services like online shopping, home access to medical information and medical assistance, security and health monitoring, access to public libraries and databases, communications with family and friends, online banking, online learning, remote technical assistance, access to daily news and events, entertainment, maps or directions, etc. Technology is drastically altering the way we go about our lives. Social media outlets are also creating a digital divide based on age, that may continue for decades to come. Computer and internet literacy will become increasingly important as more services are offered through this medium.
Yours etc.,
Arnab Dey Via email