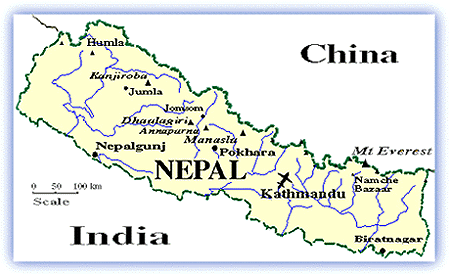 Nepali woman found dead in 'Chhaupadi' shed
Kathmandu, Jan 9 (IANS) A young woman died here while sleeping in a shed as a result of the Hindu practice of "Chhaupadi", prevalent in western parts of Nepal, in which menstruating women are forbidden from sleeping in their own houses and are exiled to isolated huts.
The lifeless body of 23-year-old Gauri Bayak Budha was found on Monday in a shed near the family home in Achham district, 750 km west of Kathmandu, district police chief Dadhiram Neupane told Efe news on Tuesday.
"Her relatives said that on Sunday night she went to sleep in the shed after dinner and on Monday morning they found her dead," Neupane said.
According to the police chief, the young woman lit a small fire inside the hut to stay warm so she might have died from smoke inhalation.
"But we can only be sure of the cause when we have the autopsy report," Neupane said.
This is the fourth death by "Chhaupadi" in Nepal in just over a year, after two young women of 15 and 21 years of age died of hypothermia and an 18-year-old died after she was bitten by a snake while sleeping in the hut.
Nepal's Parliament passed a law last August stipulating that people who force a woman to leave their home for "Chhaupadi" will face a three-month prison sentence and a fine of 3,000 rupees (about $30).
The tradition had also been banned by the Supreme Court in 2005.
"Twelve years ago the verdict ordered the end of the practice but the necessary steps were not taken to implement it," lawyer and activist Meera Dhungana said, adding that she fears that "the new law will suffer the same fate".
"There must be awareness campaigns and the parties should include it in their political agenda to put an end to this malpractice," Dhungana said.