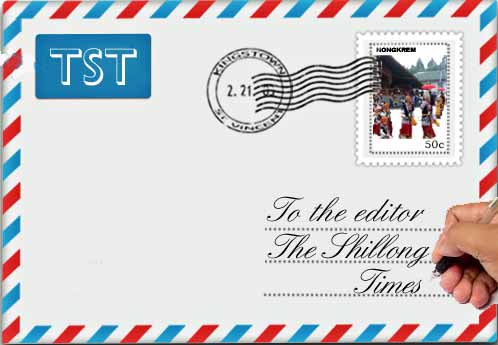 Why discrimination against LGBTQ
Editor,  
For scientists each new day is filled with wonder. It's no amazement therefore that their pace of understanding a species is way behind with the new creature they encounter. Some creatures have eyes on the tail while some breathe through their skin. Some never die even if you cut them into half, rather they become two and four! Their behaviours, their survival adventures and their innate instincts are amazingly diversified.
Hence one is surprised why it took us until the 21st century to decriminalize the LGBTQ behaviour. How do we have authority and competency to see  flaws in God's creation? Frankly speaking, we have not "fully" understood even one petal of a flower and how and why it comes into being with such beauty, fragrance, shape and size. Therefore, it's always good on our part to just practice to say "wow" in amazement because we individuals have not even been able to understand our own bodies and the incredible structures and endless functions that help keep us hale and hearty.
Therefore, it's foolishness to expect others to fit in with our line of thought, and behavioral orientation. Due to the dogmatic rigidity to accept LGBTQ, who are creations of God, we have clearly committed a great sin. We have hurt them all through. Not just that, we have belittled their existence on this planet. Ethically, there will not be a greater offence than this. This way we have only challenged the creation of God. One wonders how we shall make up to our marginalized LGBTQ folks now!
 Yes, what happens within the four-wall is none of our business. Sex is always a private affair and the culmination of love with mutual submission. True, love has made this world beautiful, nay, liveable. Of course, what is unacceptable is if those private activities are brought to the open for our selfish ends. On the other hand, if the current media is to be believed then, with LGBTQ decriminalization, it seems, the court has also given the license to trade on it! In a couple of years we are likely to see movies/features on LGBTQ flooding the society which would be portrayed in such ways that encourage one to indulge in "unhealthy" acts and thoughts. This is not in the best interests of society.
Yours etc.,  
Salil Gewali,
Via email
Of political Pokemons
Editor, 
The AICC initiated a positive move by showing the door to well-entrenched senior political leaders of the Party who have not only benefitted but also enjoyed their heydays during it's rule.  The BJP has taken the opportunity to gain from the exit of many senior leaders of the Congress. Here in Meghalaya the exit of a number of Congress MLAs and recently of former MPCC President D D Lapang had not gone down well within the party owing to failures of not one but many.  Though D D Lapang is a shrewd,  politician but his achievements have not been up-to the mark except in appointing an endless string of unproductive advisers and consultants,  whereas as a leader of Ri Bhoi district he could not resolve the inter-state border dispute. Neither was there much change in the development of the district he represented nor the overall development of the State. It is unfortunate that the NPP latched on to this kind of political Pokemon instead of focussing on critical issues left over by the previous MUA government. The NPP's denial that the former CM is not yet part of its fold is absolutely a joke and is aimed at discrediting the Congress but which would one day backfire and hurt it's image and electoral prospects.
Yours etc… 
Dominic S. Wankhar
Shillong-3
Nurturing a monster
Editor, 
Mary Wollstonecraft Shelly's famous novel Frankenstein or Modern Proetheus was published on March 11, 1818. In the novel, Shelly tells an interesting story that gives its readers an insight into the danger of pampering a monster. The story shows how a monster who was created by Dr. Victor Frankenstein at the university of Ingolstadt, took revenge against his creator after facing rejection by the society.  Just like Frankenstein's monster that took revenge even against his own maker, the mob if pampered can go even against those who have been pampering it. The danger of going soft against cow vigilantism is that the mob after tasting blood and power out on the streets dares go wild and tries to run a parallel government.
The first casualty in that case will be the law of the land. The lynching of an ASI Dev Chand Nagle in MP's Chhindwara district is a harbinger of that reality. It is reported that the 53-year-old assistant sub-inspector was hacked to death by an alleged criminal and his associates in Jamunia village under Umreth Police Station of Chhindwara district of Madhya Pradesh when the ASI went there to arrest him. There must be a strong public opinion against any kind of lynching as it throws down the gauntlet to the law of the land. Lynching is done after giving a victim a bad name like child lifter, cannibal, witch, dacoit, love jihadi, cattle smuggler etc. But it poses a serious challenge to the government as the lynching brigades want to run a parallel one. As a matter of fact, lynching monsters always want to be a law unto themselves. Moreover such mobs wants to establish a jungle raj where only might is the right and creates a laboratory for human beings for turning themselves into brute murderers. The need of the hour is a stringent law against the lynching mob and more importantly a quick justice delivery mechanism.
Yours etc.,
Sujit De,
Via email