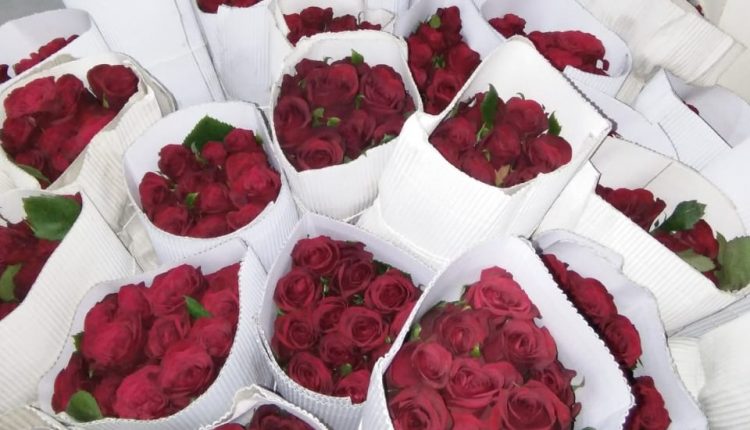 Demand for Valentine's Day roses picks up in NE
GUWAHATI: Flowers seem to be the flavour of the season. And with Valentine's Day round the corner, the demand for red roses is at an all-time high across Northeast.
Over the years, the demand for roses alone has been on the ascendancy in the region with a hike of 40 per cent recorded in the past week alone compared to the corresponding period last year.
"The demand for the Dutch variety of roses has increased and the fact that Valentine's Day falls on a week day, we expect the sales to be very high this time as colleges and offices would be open," Rajesh Prasad, the managing director of Zopar Exports Private Ltd, the leading flower supplier in the region, told The Shillong Times on Monday.
Zopar produces about 10,000 flowers daily in the region, most of which are sold locally. Low winter temperature in Mizoram and Meghalaya does affect production (delays budding) for which the firm has to procure from outside the region to meet the growing demand.
"Other than Valentine's Day, flower sales in Shillong are even higher on All Soul's Day while in Kohima, the demand shoots up on Mother's Day," Prasad said.
Not just roses, anthuriums, chrysanthemums and carnations, among others, are otherwise in big demand.
The company has five outlets in Mizoram, three in Shillong, two in Kohima and a wholesale point in Guwahati.
"We are procuring about 85,000 roses from Bengaluru and Pune for Valentine's Day this time while 30,000 roses are from our own farm in Mizoram. The shipments are still coming from western India," Noor Mohammad, general manager of Zopar Exports Private Ltd, here said.
The average demand for flowers in the Northeast is about five lakh per month.
"The high demand has also pushed up prices per bundle (comprising 20 roses) from Rs 200 last year to Rs 300 this year," Mohammad said.
Apart from roses, the monthly demand for varieties such as gerbera (portion of it grown in Umsning) and orchids are the highest in the region.