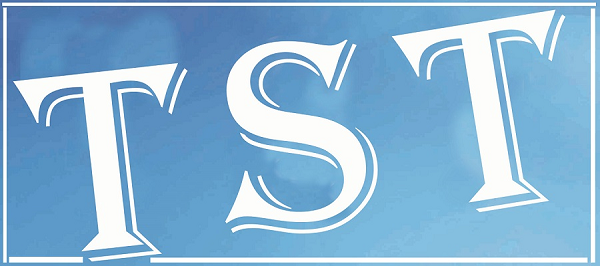 Heart that beats for the poor
By Rabin Prasad Kalita
They picked up recyclable materials from the street, garbage dump, market or trash bin. They were a group of four minor rag pickers between 7 to 10 years of age living near the railway colony. They picked up anything which fetched them money. Nupur, the eldest one helped the other three minors to identify the retrievable bits and pieces. She walked with a rod tied with a piece of magnet to salvage iron bits. Their extreme poverty forced them to take up this job.
Arpan, a student of Vivekananda School, often saw them roving and collecting scraps from unhealthy plunk. Seeing them wandering all the day in search of rags slinging huge plastic sacks on their petite shoulders his heart cried. He scrupulously watched them standing by the roadside, their untidy and dirty clothes, careless hairs all pell-mell in the wind.
Arpan found out that often these children would fall sick due to the exposure to germs in the filthy places. They used their bare hands to rummage through the garbage and walked barefoot. He also observed that no one gave these children any credit for playing a vital role in waste management, especially in urban areas.
Sometimes he broke into tears by seeing them consuming stale food collected from the pile of waste. He gradually developed a strong feeling for them. He would often buy toffees and biscuits with his pocket money and bring for the rag pickers.
He loved to talk with them and was eager to know about them. With time, they became friends and whenever the rag pickers saw Arpan from a distance they would come running asking for anything which he could provide them to eat. They would hop and jump and go with him to any nearby shop. Hardly they found him empty handed while he was on the way to school. Those poor children also felt delighted to meet Arpan.
Sometimes Arpan would advise them to go to the nearby government school that gave midday meal. They said, of course they went for a few days but stopped because it was hard to survive with a scanty single meal a day.
He observed that they didn't have much attention from their families. They did not pay heed to their parents as they earned their living. They spent their nights on pavements or in shacks.
One day while Arpan was on the way to his home, he saw three of them were fighting and Nupur was trying to stop it. The fight was over a valuable something that they found amidst a mound of rubbish. When they saw Arpan was coming, they stopped fighting and approached him for a convenient solution as to who should own the find. It was probably an earnest respect paid to Arpan which he earned over a period of time of cordial closeness with them.
Occasionally Arpan used to call them to collect some reusable clothes and foot wears which were earlier worn by him and his sister. Therefore, he informed his father Siddhant about his promise to help those destitute kids. A couple of days later when Nupur and her colleagues came up to their railway colony quarter, Siddhant greeted them with some palatable dishes along with available supports as assured by Arpan. Seeing them leaving his home happily, Siddhant's heart was filled with enormous peace and tranquility. At the same time, he was concerned about their future.
After a few years of empathetic association with these street children, Arpan had to move out of the city to Chandigarh for his higher study. And thus their everyday flocking with Arpan came to an end.
By the time, the older one among the three boys grew physically enough to ride a tricycle and started collecting as an itinerant buyer directly from households, shops and offices. Though he started it independently, his relation with other three guys was not yet over.
As they grew up, their behavior and views started changing. They began to chew and smoke tobacco and drink country liquor with many other colleagues of the same community without getting interdicted by any one.
One evening, Nupur walked up alone to Siddhant's home with shaky legs under the influence of liquor in search of Arpanda. Siddhant was astonished to see her in that sleazy condition. Although she was boozed up, yet she maintained her prudence while enquiring about Arpan. When she knew from his father that Arpan was not at home, she said, "Okay uncle, please convey our good wishes to him and also tell him that we were remembering him."
Before Siddhant would speak anything, she wobbled her way out. Siddhant stood still for a couple of minutes looking at her until she was swallowed up by the dark.
He found himself in an awkward and helpless state of mind and there were many unanswered questions. There are thousands of Nupurs all over who are exposed to addiction, physical abuse, teasing and exploitation by outsiders. Teenage girls are most vulnerable amongst street children while they are in search of their basic needs like food and shelter.
Thereafter she was not traceable for almost a year. One fine morning suddenly she appeared with her sparkling bridal silk sari accompanied by a smart young man into Siddhant's home. Siddhant was surprised to see her smiling face. This time too, before he opened his mouth to speak, she and her bridegroom touched his feet and asked for blessings. Siddhant brought them in and blessed for their long union of conjugal life and offered some cash as a token of love. Then they bid goodbye and left holding each other's hands firmly to start a beautiful nuptial life.
(The author is a freelance writer)