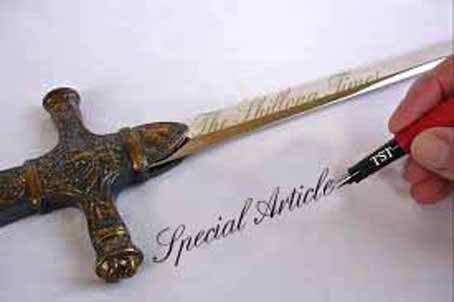 By Kamakhya Bhattacharjee
 The Government of Meghalaya  under its Smart City Project, wants to develop  a modern shopping complex at  Laitumkhrah, a Parking lot, Sky-walk, and other infrastructure at the Barik junction, and probably some more infrastructures in and around Shillong. I understand the  aim of the Smart City project is to make our Shillong city more citizen-friendly and provide ease of life to its citizen with better amenities by developing sustainable  infrastructure as well as better mobility to its citizens.  Definitely we need modern shopping complexes, Sky-walks, Parking lots,  selling points, developed residential areas, pedestrian-friendly streets,  street  lights and  of course safe mobility.
There are upcoming institutions such as the New Assembly building,  Information Technology  Park,  National Institute of Fashion Technology  at Mawdiangdiang (New Shillong), The Shillong Medical College at Umsawli, Integrated Textile Tourism Complex at Nongpoh, ISBT at Mawiong and many more to come up, all to ensure ease of living and ease of doing business by the present generation as well as our future generations.
Our main concerns are, with malls, high rises and commercial complexes taking over a huge chunk of our urban spaces. It is important that more urgent reforms are pushed through in how we govern our city and how we live in it. I wish our government takes up its development strategy  with sound   technological interventions so that it will be able to cope with the future needs of its citizens.  Firstly, the city must become a place with good mobility for its citizens. Secondly, all the Institutions must become sustainable in respect of their energy requirements as well as  their day to day water requirements.  With improved internet connectivity in all the institutions , good road networks  and  developed residential area nearest to workplace,   we can have a real Smart City of our desire.
To cope with the frequent water-logging during rainy season, a small technological intervention such as  Roadside Rainwater Harvesting in all arterial roads can be of great use. This will not only reduce cost incurred in repairing the damaged stretch  but also add to the additional groundwater. Roadside Rainwater Harvesting  structures consist of filter media to ensure quality of water and is protected by perforated concrete slabs to allow for vehicular movement.  For this Central Ground Water Board (CGWB) has guidelines and standardised design of roadside RWH. With this, water logging and street flooding problems can be solved.  For good mobility of its citizens, Bus Rapid Transit (BRT) system with bus having priorities like trains and not being subject to traffic lights would work well. And if we don't make dedicated bus lanes the system will work much better.
As far as efforts to drive commuters to public transport systems is concerned, there is a need for improving the comfort and services offered by buses.  The government might think of introducing some luxury buses for elite passengers. These buses may charge more but they will certainly tempt a good lot of car users to shift to public transport. With more people taking buses and public transport, more road space is available for cars. More people will find commuting a better way of moving around our city. Government should take a strong stand on bus rapid transit (BRT) to improve the efficiency of the public transport system.
Further, it is learnt  that the Polo Shopping Complex will start functioning shortly. This complex has been built with an intention of rehabilitating a good number of vendors and roadside shopkeepers, and is supposed to be quite popular as a selling and purchasing point. This is set to transform the busy Polo market area. A large number of vendors and shop-keepers will be benefited
These are issues that Government may take note of for a better, more sustainable city living.
by this. We all know, small traders are good for the economy and if people go to them instead of ordering online, there are bound to be more jobs. But when it comes to getting people out of home, we find misplaced priorities. Instead of planning for the movement of people  the focus is on moving cars by ever-widening roads and new flyovers.  We must find a cheaper way to boost retail spending by making our streets safer for walking , cycling and biking to facilitate easy access by foot or bike. With good planning our authorities should instead develop a Parking lot, Auto stand, Taxi stand and even a bus terminus by the side of the Polo Shopping Complex.  We badly need  streets that are hawker-free  and   pedestrian-friendly lanes and by-lanes for all shopping complexes in Shillong.
Your's
Forest Colony, Lawmali,
Shillong – 793001
Ph : 8777637250.