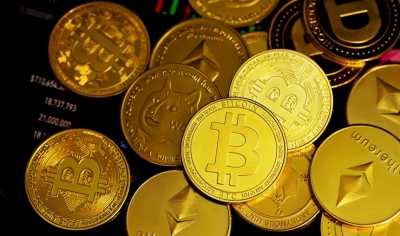 Shillong, September 18: A 22-year-old Google software engineer, who began investing in the stock market with his parents' guidance before he reached his teenage years, has disclosed that he lost approximately Rs 67 lakh by trading cryptocurrency on margin, meaning he used borrowed funds for his investments.
Ethan Nguonly, hailing from California, USA, currently manages an investment portfolio worth over a crore in retirement (equivalent to around $135,000) and brokerage accounts, in addition to owning two houses. He candidly shared that his journey to financial success included what he now considers his most significant financial error, as reported by CNBC Make It.
Nguonly recounted that he incurred losses amounting to Rs 67 lakh (about $80,000) in the crypto market between November 2021 and June 2022. These losses encompassed Rs 24 lakh ($30,000) of his initial investment and an estimated Rs 41 lakh ($50,000) in unrealized gains.
Elaborating on the factors leading to his substantial losses, the young techie revealed that he had initially invested around Rs 33 lakh ($40,000) in Bitcoin and Ethereum, as well as a few hundred dollars in alternative cryptocurrencies like Shiba Inu and Dogecoin. However, as the price of Bitcoin declined, he decided to invest an additional Rs 12 lakh ($15,000) of borrowed money.
For a period, he witnessed gains of approximately Rs 42 lakh ($50,000) as the price of Bitcoin soared to an all-time high. Nevertheless, by the end of 2021, the crypto market underwent a sharp decline, with Bitcoin's value plummeting by more than 70 percent by the summer of 2022, according to the report.
Nguonly reflected, "I was investing with some money that I didn't necessarily have. Once the crypto market kind of reversed, my losses were amplified."
While the 22-year-old software engineer continues to invest in cryptocurrency, he has learned from his experience and now focuses on Bitcoin and Ethereum while steering clear of riskier options, the report noted.
His most significant takeaway from this financial setback is the importance of "only investing money you have and not taking excessive risks in highly speculative investments."