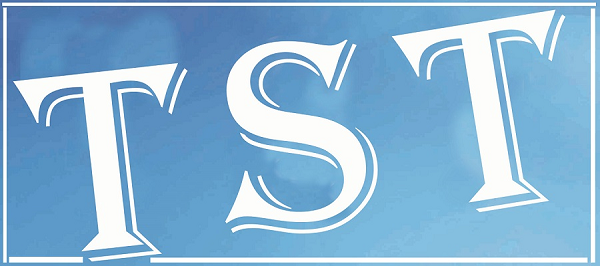 By Afaque Hussain
SHILLONG:  The number of charge sheets in cases of cyber crime is negligible in the State though a whopping 273 cases have been registered with the police since 2012. Charge sheets have been filed only in 57 cases.
The response to an RTI filed by The Shillong Times reveals that East Khasi Hills has topped the cyber crime list for the past four years.
As many as 162 cases of cyber crime were reported in East Khasi Hills between 2012 and 2016 till April, and charge-sheets were filed in only 39 cases.
The RTI reply says that the reason for less submission of charge sheets is the fact that response from service providers like E-Wallets, Facebook, Instagram and others are not forthcoming, besides the servers of most of the social sites are located outside the country.
The East Khasi Hills police claimed that technology is not so advanced to pin-point the location of the accused persons, who keep on relocating besides the subscriber details and records of the accused are found to be fake most of the time.
Replying to a query on the steps taken to increase the number of charge-sheets, the police said officers are being trained to tackle cyber crime within and outside the state so that they become conversant with the latest technology.
In addition, the service providers of different networks are being liaised and cyber experts are invited from outside to impart training to the officers.
On the other hand, three cyber crime cases have been reported in South West Khasi Hills in the past four years and not even a single case has been charge-sheeted, while final report (no evidence) has been submitted in one case.
The reply said difficulty in tracing the main server of the perpetrators, who use fake servers, is the reason for less submission of charge sheets.
The South West Khasi Hills district does not have cyber experts and the police take help from the cyber crime cell, Police Headquarters in Shillong, to investigate cases.
According to the RTI reply from East Jaintia Hills Police, six cyber crime cases have been reported in the district in the last four years and one case has been charge-sheeted while final reports for two have been submitted.
The reply said in most of the cases, the accused are untraceable and investigating officers are not well trained in IT-related cases.
West Jaintia Hills Police too is not well-equipped as far as taking the cyber cases to its logical conclusion and the reply from the district police said seven such cases were reported, out of which not even a single case has been charge-sheeted, while three cases have ended in final report. The RTI also says "no comments" to the reason for less submission of charge-sheets.  In West Garo Hills, several cases of cyber crime have been reported and as per the RTI reply, 70 cases have been reported between 2012 and April 2016. Only 12 of the 70 cases have been charge-sheeted while 31 ended in final report. The RTI reply says that less submission of charge-sheet is due to insufficient evidence.
West Khasi Hills Police has been able to file charge-sheets in two of the three cyber crime cases reported in the district and one ended in final report.
In East Garo Hills, six cases were reported and number of charge-sheet till date is nil. The reason given for non-submission of charge-sheet is that the district police do not have a cyber cell or the man power to investigate these sophisticated cases.
The district police neither have cyber crime experts nor do they take help from other cyber experts to detect such crimes.
In South Garo Hills district, two such cases have been reported and one case has been charge-sheeted. Four cases were reported last year in North Garo Hills and till date, charge-sheet has not been filed in a single case. One case has ended in final report.
Ten cyber crime cases were also reported in Ri Bhoi district, of which two were charge-sheeted and five cases ended in final report.
Meanwhile, not even a single case of cyber crime was reported in South West Garo Hills district in the past four years.
It has also been revealed that two cases were registered with the CID in 2014-2015. Since a cyber crime police station was notified only this year, both the cases are still under investigation.
The reply from the Special Director General of Police (CID) said no separate funds have been earmarked to deal with cyber crime and the expenses, if any, are met from the budget of the CID.
In a query about awareness programmes among youth, the RTI reply said police are sensitizing the youth about cyber crime at various forums.
Cyber crimes arising from servers outside India mostly remain unresolved
Meanwhile, a Delhi-based cyber crime expert says many cases, in which servers are based outside India, remain unresolved.
Ishaan Sinha, Director of Blak Tronics Investigation Lab in New Delhi, an organization that helps law enforcing agencies in dealing with cyber crime, said, "Many a time servers are found to be based outside India. If we approach those firms for assistance, then it becomes a lengthy affair and most of the time our cases are rejected," he said, but added that many a time they co-operate.
He also said in most cases miscreants create fake servers. For instance, many Nigerians use fake mobile numbers to use WhatsApp account and they make people believe that they are calling from the UK and in the process people are duped. He said many from North East are also a part of such rackets.
District-wise statistics
District     Cases    Charge-sheet    Final Report (No Evidence)
EKH    162              39                     Nil
SWKH    3              Nil                    1
WKH    3              2                    1
EJH    6              1                    2
WJH    7              Nil                    3
WGH    70              12                    31
EGH    6              Nil                    Nil
SGH    2              1                    Nil
NGH    4              –                    1
SWGH    Nil              Nil                    Nil
Ri Bhoi     10              2                    5