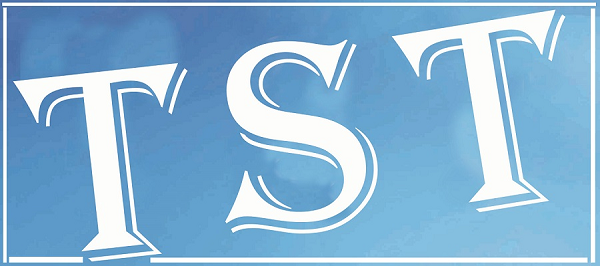 By Diganta Halder
They have laughing faces, though it does not mean there is absence of sorrow! William Shakespeare's words can be so well related to the lives of our soldiers who smilingly brave it out in the most inhospitable terrains and the most uncongenial conditions, smilingly and to ensure that while they suffer, we smile. They serve twenty four hours a day, seven days a week for the duration of their service commitment.
Like everyone else I am in deep morose about the seventeen martyrs and the gruesome manner in which the flames of their lives were put off by the unscrupulous militants at Uri near the Line of Control. I've seen closely the forces working for more than two decades. Believe me, dear readers, there is not an iota of doubt that while we enjoy our serene siestas, our brave hearts at the frontiers answer to bullets and bayonets, persecution and agony, hunger and distress and pitiless deaths.
You should see the 'Paltans' moving in convoys for days altogether. Most of them are travel weary, scorched, sitting for hours on tin trunks in the bumpy one-ton trucks as their Units move, while you travel in your chauffer driven air-conditioned sedan few odd miles to enjoy your favourite movie in the classy multiplex over hot cups of coffee and puffed popcorn.
You should see them perspire as they queue for food at the 'Langars' while you pamper yourself with the well spread sumptuous cuisine, seated on a royal-like foam chair inside your air-conditioned dining room.
You should see them take bath in the community barrack washrooms while you mollycoddle yourself with the cool foam hand shower, submerged in your cozy rose-watered tub as you read to yourself the lines out of Hemingway's 'A Farewell to Arms' in which the author recreates the fear of war. To you war is all in the book. For him war is when he tries to save his last drop of blood that trickles down his heart fighting to save you and me.
You should see them at their nondescript posts, fidgeting uselessly for hours for the one meek signal to pop up in their cell phones with a thin ray of hope to hear the sweet resonances of the voices of the new born and the beloved ones at home, while you feast on your latest android that gives you great bandwidth in the city, superb multimedia support, high data rate, seamless global connectivity, online TV, jet speed downloads, video conferencing and so much more than you asked for.
You should see how they cry inaudibly when they cannot go home for months altogether, while you plan your foreign trip packages with your sweet family. You should see how they sleep on cold cots in their tents in the wintry chill while you enjoy the warmth of your bedroom fireplace.
You should see them night patrolling across thick militant infested jungles while you lie comfortably under your warm quilt and enjoy virtual war games preloaded in your expensive Play Station.
You should see them risking their own lives to save others in calamities while you watch them in TV, doing so, sitting comfortably on your fat sofa leisurely sipping in your soft drink and munching away a pack of chips. How does it really matter to you who survives the ordeal and who doesn't?
You should see them throng Mandirs, Masjids, Gurdwaras and Churches conscientiously folding their hands before God and praying for their safety and longevity while you pray for wealth, bliss and prosperity.
You should see them carrying on their tired backs hundreds of kilos of arms and ammunition as they indomitably ascend steep mountains to crush down our enemies while you hire Coolies to carry just a suitcase.
At an altitude of 5,000 metres, the levels of oxygen in the blood would be similar to that of a patient with a severe lung disorder at sea level. While such patients are admitted to ICUs, confined to bed and treated with continuous oxygen therapy, the soldier at 5,000 metres at Siachen with similar levels of oxygen in his blood performs intense physical activity and fights the enemy. I say, the tough conditions under which Indian soldiers are deployed at the world's highest battlefield are real tough. Many of them end up frostbitten or going impotent while you plan your pleasure trip to the exquisite snow clad mountains of Switzerland.
You should see them weep for their dead soul mates and still march on with the corpses on their reliable shoulders to fight till the end while you selfishly check out your legal rights and papers when your parents are dead.You should feel the way the 'just married' soldier leaves behind his beloved when duty calls while you plan out your long and peaceful holiday with your spouse in Venice.
You should see so many things you haven't seen. I have.
After all this, the returns they get in terms of salary and small perks is only a bare minimum the Nation gives them as reciprocation to their huge sacrifices.
You live today and so do I because he left this world protecting you and me … smilingly, though it does not mean there was absence of sorrow!!
(Dr Diganta Halder is Principal, Assam Rifles Public School, Laitkor, Shillong).