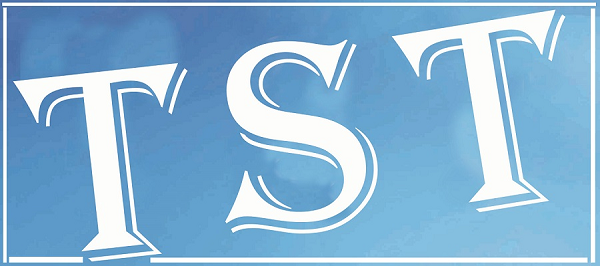 Tackling Malnutrition of Meghalaya's Children
Meenal Tula
"India's tribal communities continue to remain the most nutritionally deprived social groups in the country… More than half of tribal children under five years of age in India are stunted and fail to meet their potential for growth and development" notes a report of UNICEF (2014). The dismal health status of tribal children at the national level is echoed in Meghalaya. According to National Family Health Survey-4 (2015-16), as much as 43.8% of children in Meghalaya have stunted growth, which is also related to the maternal-undernutrition, and 29% are underweight. Low nutritional outcomes can in turn lead to slower development and susceptibility to illness, the effects of which can hamper them throughout their lives, hindering and limiting their potential for growth. While at a glance the situation seems dismal at best, there are glimmers of hope in the offing.
A study conducted by North Eastern Social Research Centre, Guwahati and HAQ: Centre for Child Rights, New Delhi in East Khasi Hills and East Garo Hills districts in 2015-16, discovered that there are some important advances being made in the region in this direction through the intervention of the Supplementary Nutrition Programmes (SNP) of the Integrated Child Development Services (ICDS) scheme, of which anganwadi centres are the public face. In addition, other services under this scheme focus on education, maternal and child healthcare and counselling, and has transformed many lives since its launch in 1975. Most of those surveyed were happy with the services rendered, especially the supplementary nutrition, preschool education, immunisation and those afforded to nursing mothers and pregnant women.
SNP, according to the guidelines of the ICDS scheme is supposed to "…bridge the gap between the RDA (Recommended Dietary Allowance) and the ADI (Average Daily Intake) of children and pregnant and lactating women. SNP services have been associated with reduction in disease and malnutrition through food distribution, as well as regular monitoring, in many parts of the country. They also provide additional food items for severely underweight children, from six months to six years, and energy dense food as Take Home Rations (THRs). Counselling activities for women, regarding demonstrations of low cost recipes, promoting a balanced and nutritious diet and local nutritious foods are also incorporated. Food usually serves as a means of inciting people to the centres. Once they're in, they come to know of a whole host of other services that are freely available to them, too. It all starts with a simple meal.
The picture is not all rosy though. Between East Khasi Hills and East Garo Hills districts themselves there are divergences in budgetary allocations, infrastructural facilities and the participation of the community. During closer interactions with beneficiaries of the schemes in these areas, some prominent issues emerge. The food challans, against which food items are distributed, contain items like milk, chocomalt, fortified suji, khichdi, dalia, fortified cheera, bengal gram, dried peas, kheer, rice, dal, along with ingredients like sugar, iodised salt, turmeric and cooking oil as Take Home Rations. Significantly, when compared to the recommended items under the scheme guidelines, key components like bananas, eggs and other seasonal fruits are found to be missing.
Consistent indications of food shortage or mismanagement of food services emerge especially in Songsak Block, East Garo Hills. For instance, the secretary of the village committee which monitors the functions of one of the anganwadi centres in Songsak block stated that during their general meetings most discussions revolve around food. Their centre often runs short of food. They reportedly have also filed complaints at the CPDO office at Songsak to no avail.
A community headman in Shillong Urban, also recommended a change in the food items to include more bengal gram, kidney beans, eggs and other high nutrition components. There were concerns too about instances of low and irregular supplies. A lady supervisor from East Garo Hills, a functionary of the Department of Social Welfare, lamented the lack of locally grown, organically produced fruit and vegetables on the menu, something that would get children used to eating high-quality produce, and provide a reliable source of income to local cultivators to boot.
Preventing this kind of shortages should be one of the primary targets of the administrative bodies. Simultaneously, greater variation in the menu is needed to keep the young ones interested – simply put, if it's the same boring stuff on the table, the kids won't eat it, and they'll miss out on something important. We learnt that in some anganwadi centres the same food items are being distributed for as long as ten years. A successful case in point comes from Chandigarh where an NGO-run central kitchen called 'Sri Shakti Kitchen' supplies food to all 370 anganwadis. Conjecturally, these centralised solutions might not be well suited for remote, distant areas with difficult terrain, which abound in the state, but it could serve as a viable model for urban areas. Further, in accordance with the 7th October, 2004 judgement of the Supreme Court of India, instead of employing contractors, partnerships with local community and self-help groups should be encouraged to ensure that wholesome food reaches those who need it the most. Instead of replicating a standardised menu, healthy dietary options which are locally available/produced can be incorporated. A synergistic confluence of locally grown staples and other products would be beneficial for small scale producers as well as the community in general, apart from seamlessly blending with dietary habits in the region.
Not just the nutrition component but the ICDS scheme itself, with its focus on universalisation and strengthening of its programmes through community involvement, geared towards the welfare of vulnerable sections of the population, can benefit from new localised solutions. The ground realities regarding sufficiency and quality of supplementary nutrition are divergent. While some anganwadi centres reported an adequate supply of food for children, others did not. The quantity, quality and variety of food that is being provided needs to be evaluated more regularly and rigorously. More stringent supervision and exhaustive mechanisms to handle complaints and shortages of food need to be put in place to ensure proper implementation and outreach. At the same time, it must be remembered that ICDS is not just about getting a free meal – it's about ensuring a more holistic development, be that nutritional, educational or in terms of medical help, for the generations to come. It must be supported by those who value it; and those who value it should know more about what it can do for them, so that it's full potential can be realised in Meghalaya. Working with the people, for the people is required to ensure that systematic cracks are mended and do not turn into fissures.
(Dr Meenal Tula is Senior Research Associate at North Eastern Social Research Centre (NESRC), Guwahati. She can be reached atmeenal.tula@gmail.com)