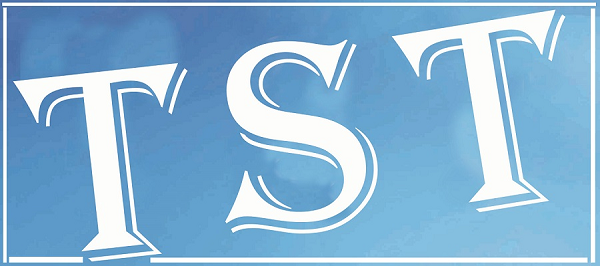 CAA and unfounded fears & tension
Editor,
There is a growing fear and tension with regard to the Citizenship (Amendment) Act (CAA) and the subsequent consequences.  In fact the people of the state particularly the youth are emotionally charged to the extent that they are going out to the streets damaging  private and public properties. As we are aware there is a 97% exemption in Meghalaya which falls under 6th Schedule covering all 11 districts of the state, where the citizens if they are recognized also under CAA would have not be in a position to buy land and settle in 6th Schedule areas. The non tribal community which have been staying in Meghalaya particularly in Tura and Shillong for the last three or four generations are not even permitted to purchase a plot of land under the Meghalaya Land Transfer Act. In fact it is a pity that the present generation of non – tribals finding no other option are compelled to buy land and flats in other parts of the country. So why do people like Ms. Jenniefer Dkhar have to spend sleepless nights being afraid of the CAA?
In this connection it may be further pointed out that the cut off year as per the CAA is fixed on 31st December, 2014 which is to say that those illegal settlers who were supposed to be benefited under CAA cannot claim citizenship after the above date. As such people should not be worried about the foreigners being benefitted after the cut off year. Another apprehension of people here is that after CAA thousands of people will migrate and settle in Meghalaya but one should not forget the fact that large scale immigration of people from one country to another always takes place when there is an abnormal situation like war, famine and starvation due to economic conditions in their parent country.
We the people of North East have a common fear thinking that large number of refugees would cross over from our neighbouring country but the present economic GDP growth of Bangladesh being one of the fastest with 8% is higher than India which is 4 % and therefore the well to do Hindu people of Bangladesh would not even be tempted to come to India leaving behind their assets and properties in their country as peace and harmony is there under the present Government.
I would therefore appeal to the people not to give any emotional and irresponsible statements which will incite the minds of the people and complicate law and order in the state.
Yours etc.,
Khrawbor Marbaniang
Shillong- 2
Narpuh sanctuary under threat 
Editor,
Narpuh reserve forest area is one of the known and well- conserved forests in East Jaintia Hills and was a home to numerous undiscovered species of animals, birds and even medicinal plants. It was the opening of the Single Window Agency under the skewed state industrial policy and few politicians who unfortunately are also part of the current dispensation that had allowed cement firms to avail NOC for a song. Along with financial enticements and so-called development that these firms offered, began the gradual destruction of this pristine forest cover. The JHADC which is supposedly to be the custodian and care taker of tribal lands allowed itself to be misused and be a pawn in the hands of greedy industrialists and politicians. It has been reported that Star Cement factory is planning to excavate limestone from about 42.051 hectare of land nearby the Narpuh Forest at Brishynot village which will lead to further destruction and reduced forest cover in the area. This is a travesty of environmental norms and defies all logic as the environment cannot be destructed in the name of 'development.' The state authorities should take note lest the NGT puts them in the docks.
Yours etc..
Dominic S. Wankhar,
Via email
NRC a ridiculous move
Editor,
Apropos the article, "India's youth has punctured the pretensions behind Act" by Arun Srivastava (ST, January 16, 2020), there have been controversies about educational qualifications of some ministers in the past. Sometimes there were mismatches between the claims and certificates of educational qualification of ministers.
If this is the case, then how can it be expected that ordinary citizens have all valid documents in their possession? Therefore, if CAA and the following policies have to be introduced in chronological order then these should first be experimented by limiting them only for the Members of Parliament as a test case before their implementation across the country.
But even then questions will remain. How can the poor, nomads and marginalized people fetch old documents? Moreover, It is really ludicrous to ask Adivasis who have been living here for centuries and even before Aryans came to India to produce papers to prove that they are citizens of India. It will be like a child asking its mother to show documents to prove her motherhood.
Yours etc.,
Sujit De,
Kolkata
Use of unauthorized NCERT text books
Editor,
Many schools in Meghalaya are still using the same old NCERT text books that are not authorised by MBOSE. The quality of these books leave much to be desired. They should be replaced immediately. Many schools both Government run and private institutions prefer to use these books for reasons best known to them.
Why is the entire curriculum changed from class 1 to 8 when
students have to use MBOSE books later for class IX and X? Who is earning money here? The state coordinators and cluster resource concerned under
SSA should be strict and vigilant and make sure that all schools use
books prescribed by the MBOSE.
Yours etc.,
Nissar Fazil
Ladrymbai
East Jaintia Hills