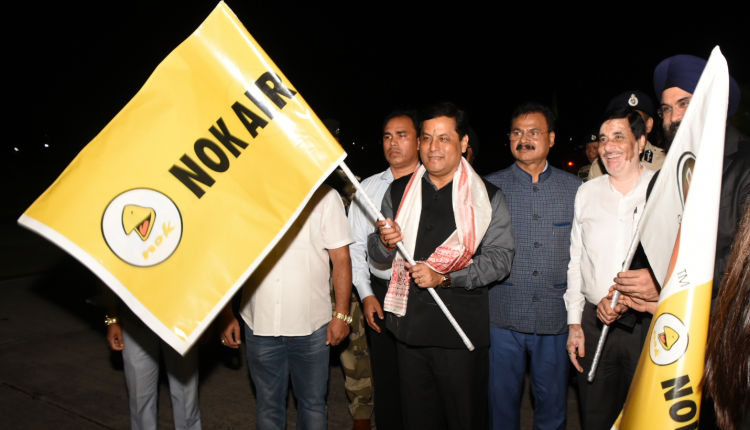 Nok Air temporarily suspends Guwahati-Bangkok flight
GUWAHATI: Barely four months after launching twice-a-week direct flights from Guwahati to Bangkok, Thailand-headquartered low-cost carrier, Nok Air has decided to temporarily suspend the service from Monday.
The airline had in its official Twitter handle posted an alert in this regard citing that would suspend its Guwahati-Bangkok flight from January 20, 2020 to April 11, 2020.
"We will resume our operations from 12th April, 2020. We highly regret for the inconvenience cause due to cancellations, we would process a full refund to all our passengers who have booked during this period. The flight schedule for April will be out soon," it stated.
While Nok Air officials could not be contacted for knowing the reason triggering the move, sources in the Airport Authority of India here on Sunday confirmed the development.
The move, though temporary, comes as a setback to the Centre's Act East Policy which puts thrust on boosting air connectivity and trade between Northeast India and South East Asian cities.
Reportedly, the flow of passengers in the Guwahati-Bangkok flight had dipped in the recent weeks, with the 180-seater flight even having to operate with passengers close to half of its total seat capacity, thereby affecting its operational cost.
Apparently, lack of inbound passengers from Thailand to Guwahati over a period has been a major problem for airlines launching international flights from here to ensure business viability in the long run.
Union minister, Kiren Rijiju had during the formal launch of the direct flight here in September last year said the Northeast has to make itself saleable as a "combined package" to woo tourists and also look for viable alternatives to sustain ventures in the long run.
Rijiju had also suggested that the twice-a-week flight schedule of Nok Air to Bangkok from Guwahati and back, should be scaled up to daily services in future.
The temporary suspension comes a few months after another airline, Spice Jet withdrew operations of a Guwahati-Dhaka flight.
Currently, only two international flights – Guwahati-Singapore and Guwahati-Paro – both operated by Bhutan-based Druk Airlines, remain functional.
Attachments area