Assam COVID-19 tally goes up to 427
Most of the positive cases in Assam are imported and not home-grown: Himanta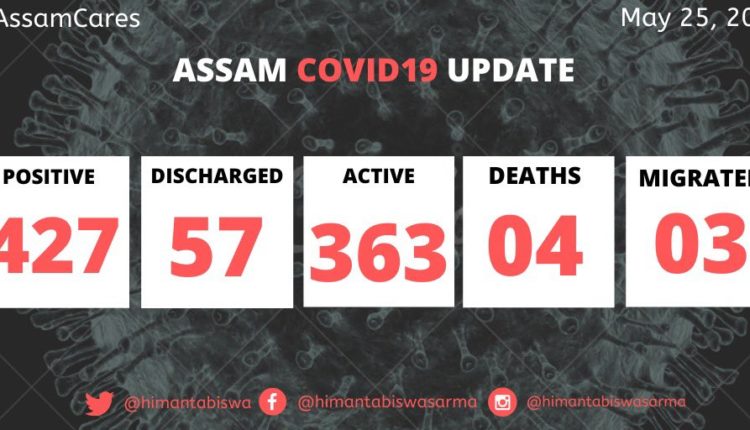 GUWAHATI: With the detection of thirty-five more COVID-19 positive cases in Assam, the tally of COVID-19 patients in the State has gone up to 427 on Monday morning.
Assam Health Minister Himanta Biswa Sarma said that, out of the 35 cases confirmed on Monday, 18 are from Golaghat, 6 from Kokrajhar quarantine center, 5 from Karimganj, 2 from Tinsukia, 2 reported from Sivasagar and 1 each from Jorhat and Dhemaji.
"35 new cases of #COVID19+ confirmed. 18 Golaghat, 6 Kokrajhar quarantine centre, 5 karimganj, 2 Tinsukia, 2 Sivasagar, 1 Jorhat, 1 Dhemaji," the Health Minister tweeted.
Currently, Assam now has 363 active cases while 57 persons have been discharged from the hospital, three have migrated and 4 have died of the disease.
The state Health Minister clarified that all swab samples are collected from people soon after they arrived from outstation. Subsequently, they are transferred to the quarantine centres. Therefore, most of the positive cases in Assam are imported and not home-grown.