KKK of Enlightenment
The Kali Kit Kot initiative is about taking education to rural Meghalaya to ignite curiosity in minds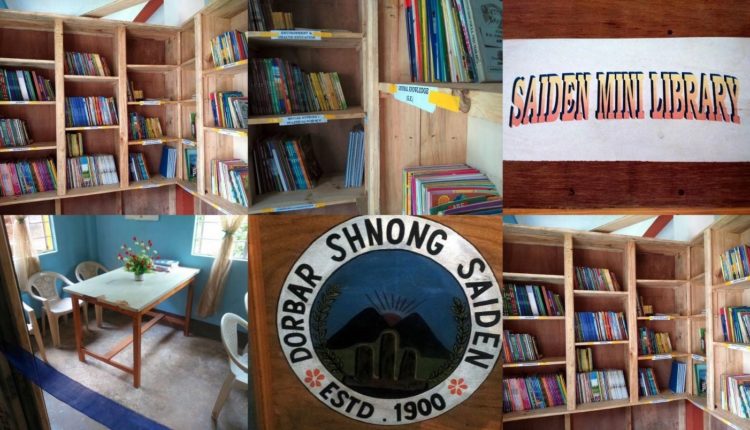 A Chinese proverb goes: "If you are planning for a year, sow rice; if you are planning for a decade, plant trees; if you are planning for a lifetime, educate people."
This quote aptly sums up the vision of Kali Kit Kot (KKK). Literally translated, it means Car Carrying Books. What started out as an idea is now all set to enter the next phase of its mission. Sunday Shillong caught up with Avner Pariat and Fabian Marbaniang from a seven-member team of dreamers/doers from diverse professional backgrounds, who believe that change is rooted in education.
During 2012-13, Joshua Rynjah and Pariat started a mobile library with the intention of taking books to the people, especially in the rural areas of Meghalaya. They took the leap as they began to visit orphanages and juvenile homes. It was an experiment as they wanted to see how people would react to the idea of a mobile library. They also got to visit interesting places in Meghalaya – Jaiaw, Mawphlang, Nongstoin and Shella, among others.
Seeded in Transformation
Come 2014, and Sarva Shiksha Abhiyan (or SSA) showed an interest in them. They saw in this a unique and experimental idea and supported KKK in their pilot project. Avner and Joshua covered a large area in East Khasi Hills.
Avner said, "The problem is that people are not reading enough, which is worrying. Supplementary reading is what really shapes our comprehension, in a way textbook often don't. For children in the rural areas, education itself is a luxury."
This made him realise the importance of having a library.
SSA maintained a small fund of Rs 5,000-7,000 that was of great help. "We thought it would be good to use that money keeping in mind the future of our children. With this amount, we tied up with second hand books and got some interesting books," he said.
Learning Curves
A key learning was observing how there were school dropouts – a real problem. In rural Meghalaya, many parents believed education was not important because there was no future and their children would ultimately end up becoming farmers and drivers. KKK sought to challenge this mindset during the initial days.
Another issue was the low reading level in the rural areas. Avner said how they found Class V children reading Class II textbooks. In this scenario, it became important to encourage supplementary reading and for this purpose, books by Enid Blyton, Charles Dickens and William Shakespeare were distributed. They followed a list given by the SSA, out of which 16 schools were selected across eight blocks. It was a fieldwork of sorts for the group.
That a huge gap still exists between urban and rural Meghalaya was an eye-opener, the reason why KKK focused on building libraries for the latter. These early challenges became an opportunity to get an in-depth idea about the practical problems on ground, something KKK cherishes as an important learning curve.
The Journey
Fabian Marbaniang, who joined them later, said how a number of libraries were set up across East Khasi Hills district with the intention to promote the habit of reading among the youth on the one hand, and become a focal point for people to come in and tell/document stories on the other. The fact that people were sharing stories and also reviving oral traditions became an important aspect of the group.
To get people to write was another facet of KKK, Fabian said, adding how they held a story-writing competition recently. About 10-12 participants took part in this and prizes were given. A person wrote an essay in Khasi. Storytelling is something they would like to keep promoting.
The importance of diversity and learning from everyone was discussed. Avner said KKK would like to actively engage in peace building so that children from all communities mix and learn from one another.
Mention must be made of teachers in the rural schools who work hard amid practical problems of varying degrees.
Fabian said how the response to Kali Kit Kot showed a positive trend; people respond to change when it is well-intentioned. One drawback was that they could not follow it up.
Our conversation shifted to the meaning of education that has many dimensions. Avner felt children should be able to think critically and question their teachers without fear. In this regard, teachers should also be open to learning new ideas from a new generation. Education is a two-way process. Workshop for teachers is the other need of the hour. Fabian echoed the same sentiments when he said, "Learning should be creative."
The Road Ahead
The team has been thinking about improvising and making access to information more creative. There is a need for workshops, extempore speeches, debates and different events to make the whole thing participatory for people in the rural areas. People need not be into book-reading but one would need to read books in order to participate. Digital education is fast becoming a norm and access to online education is something KKK will focus on. A mass effort is needed to change the quality of education in rural Meghalaya.
Different schools can chip in with new ideas, and forge a relationship between private institutions and the state government, something that will be beneficial in the long run. Exposure is important and that shapes critical reasoning, the KKK team said.
Kali Kit Kot is looking for ways to expand and has been working with certain departments in the state government to achieve their goals. The team is hopeful of a fruitful collaboration for funding. They have approached organisations in the Basin Development Department as well.
The seven-member team is doing different work from what they had originally envisioned. No longer are they lending libraries as they realised that there are practical problems. They have transitioned more into the space of gathering knowledge and information.
As our conversation came to a close, Avner shared an anecdote involving a Khasi man in his 40s. As they rode the taxi together, they were awestruck by a streak of lightning. The man asked him, "How is lightning formed?"
While this amused Avner, he realised that most people forget what they learn. That the key to knowledge is curiosity and that is fundamental to education. We have to ask our youth what learning means to them and if it excites them anymore.
Education should be liberating and get people excited. KKK is actively working towards achieving this goal. As Fabian said, "There is no limit to education. Our aim is to empower our people to be able read."