SHILLONG, Nov 24: Amid frequent speculations about many of the United Democratic Party (UDP) MLAs aspiring for a berth in the council of ministers, Cabinet minister and UDP MLA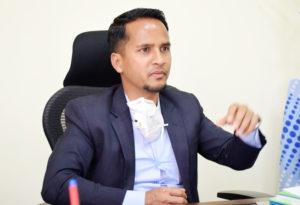 Kyrmen Shylla has stated he would follow the directives of the party president if there is any need for a reshuffle.
If there is any such move, the matter will be discussed at the level of the party's president, Shylla added.
Reassuring that he is not joining any other party, Shylla said that he is a strong supporter of the Meghalaya Democratic Alliance (MDA) and will continue to work within the MDA.
"I am here today because of the party and I will never do anything which will hurt our president," he said, while adding that for an MLA how he or she performs is an important aspect.
Shylla, however, cautioned that the MDA government should not take any other party or even independent candidates lightly in the 2023 Assembly polls, even as he emphasised that the MDA constituents should come back to power with more MLAs post 2023.