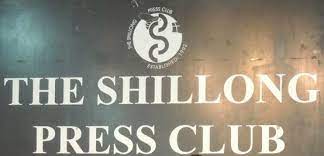 SHILLONG, Jan 13: The Shillong Press Club (SPC) in an emergency meeting held on Wednesday, condoled the sudden demise of senior journalist, mentor and treasurer of the club, Rajoo Sharma. 'Bah Rajoo' as he was fondly known, passed away at Woodland Hospital on Wednesday after a brief period of illness. He leaves behind his bereaved wife, son and grandson and a host of loved ones.
Throughout his life, Rajoo was a guiding light to many journalists who are now well-entrenched in their careers. His quiet motivational skills have gone a long way in shaping them into good journalists. His death as such, leaves an unfathomable void within the press fraternity of Meghalaya, the SPC said.
In addition, Rajoo will be remembered for the ever-endearing demeanour and humility that he greeted people with, all throughout his life. Always available to lend a hand to fellow comrades and people, he never shirked from any responsibility entrusted to him and would always fulfill his commitment.
The SPC, in the meeting, prayed for the peaceful departure of Bah Rajoo's soul and extended their profound solace to his family and loved ones.