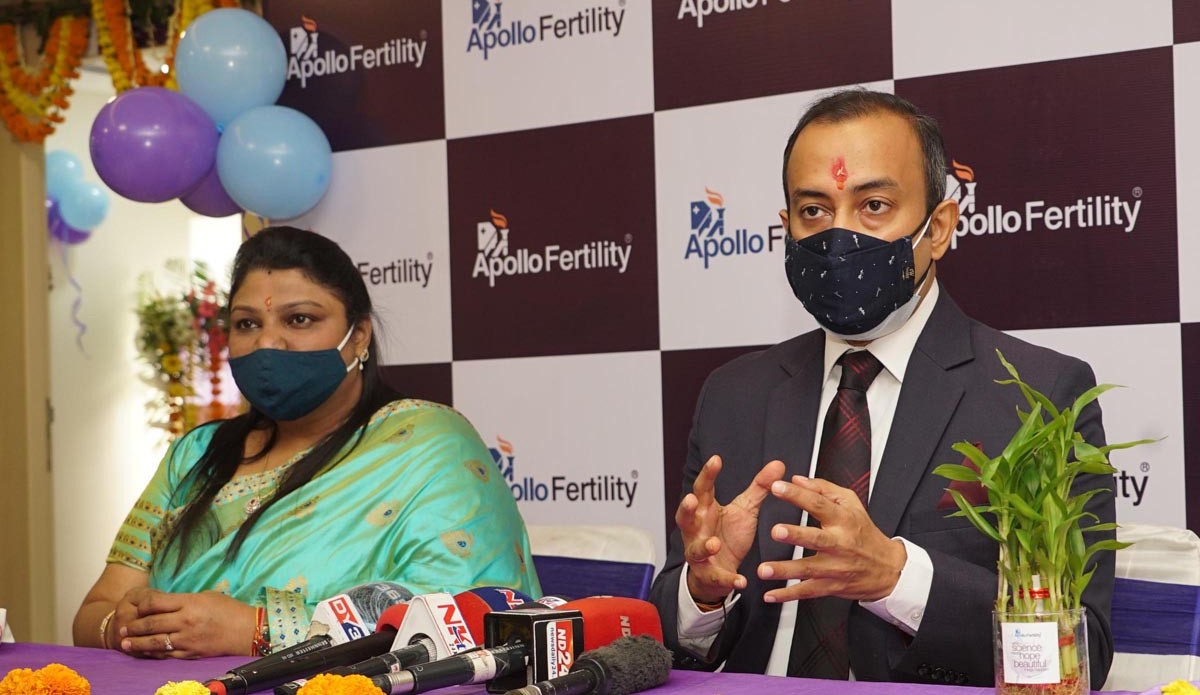 Guwahati, Jan 21: Women unable to conceive naturally no longer have to go outside the Northeast for treatment.
Apollo Fertility, a part of the Apollo Health and Lifestyle and Apollo Hospitals group, launched its first IVF (In Vitro Fertilisation) centre here on Friday.
Located at GS Road, the centre, which aims to bring fertility treatment of international standards within the reach of every individual, will also be the one of the first IVF labs with class 100 OT and laminar air flow to provide superior clean air for embryos.
After the launch of fertility services in Thane, Borivali, Solapur, Varanasi, Noida and Hyderabad in 2021, this is the group's first flagship centre in Guwahati.
A trained team of clinicians and embryologists, having a combined experience of more than 5000 IVF cases, will be offering world class services at the centre.
"Change in lifestyles, stress, irregular sleep patterns, diabetes, obesity, smoking and alcohol have led to rise in male and female subfertility. In addition, there are socio-economic factors that have led to women and couples delaying having children, which has led to a decline in their fertility levels due to ovarian ageing and related reasons leading to reduced chance of conception," informed Arun Madhab Boruah, senior consultant at Apollo Fertility, Guwahati.
"Marrying late has become a trend. As women cross 35, their fertility potential gradually starts declining. According to the Indian Society of Assisted Reproduction, infertility currently affects about 10 to 14 percent of the Indian population, with higher rates in urban areas, where one out of six couples is impacted," said Boruah.
Like other Apollo Fertility centres, this centre will have facilities that cater to all kinds of infertility related issues, ranging from intrauterine insemination, intracytoplasmic sperm injection, laparoscopic surgeries, pre-implantation genetic screening and fertility preservation services under one roof.
The team of doctors, who are all experts on reproductive medicine, are equipped to address both male and female infertility issues.
Speaking on the launch, Chandrasekhar C, the chief executive officer of Apollo Health and Lifestyle Limited, said, "With a wide range of services offered under one roof, our state-of-the-art centre will be a boon to many parents living in and around Guwahati and the other Northeastern states who are trying to conceive. We hope our fertility services will address an essential gap in quality infertility treatment in the region."