Guwahati, Jan 24: Northeast India's premier biodiversity conservation organisation, Aaranyak has been selected as one of GROW's100 – a collection of stellar grassroots organizations from across India!
The Grassroots Resilience Ownership and Wellness (GROW) Fund is a first-of-its-kind initiative by EdelGive Foundation aiming towards building a resilient civil society and strengthening 100 grassroots organisations from across India over a period of 24 months.
The GROW Fund is a first-of-its-kind initiative aimed at building the capabilities, resilience and future readiness of grassroots organisations, in turn facilitating their efforts to effect change for disadvantaged communities at the grassroots.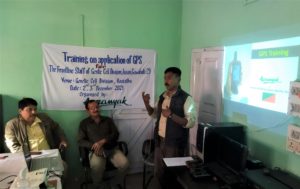 Anchored by EdelGive Foundation along with a collective of reputed funders, the GROW Fund aims to strengthen 100 high impact grassroots organisations over 24 months, through capacity building and support of key organisational functions.
Aaranyak, established in 1989, has been working relentless for completing efforts for conservation of nature and wildlife in the Northeast through a scientific approach involving all the key stake holders including the people on the ground zero.
The organisation (www.aaranyak.org) over the years have grown exponentially  and today it has its footprint in most of the states in the North East India and part of the West Bengal. It has 14 different divisions that work in tandem for the common goal of 'nurturing nature to secure our future'.  IT has employed over a hundred staff including conservation scientists, researchers and other employees.
Aaranyak's works have been well appreciated by both the government and non-government institutions within and outside the country. It is a member of the IUCN and is recognised as a Scientific and Industrial Research Organisation (SIRO) by the Department of Science and Technology (DST), Government of India.