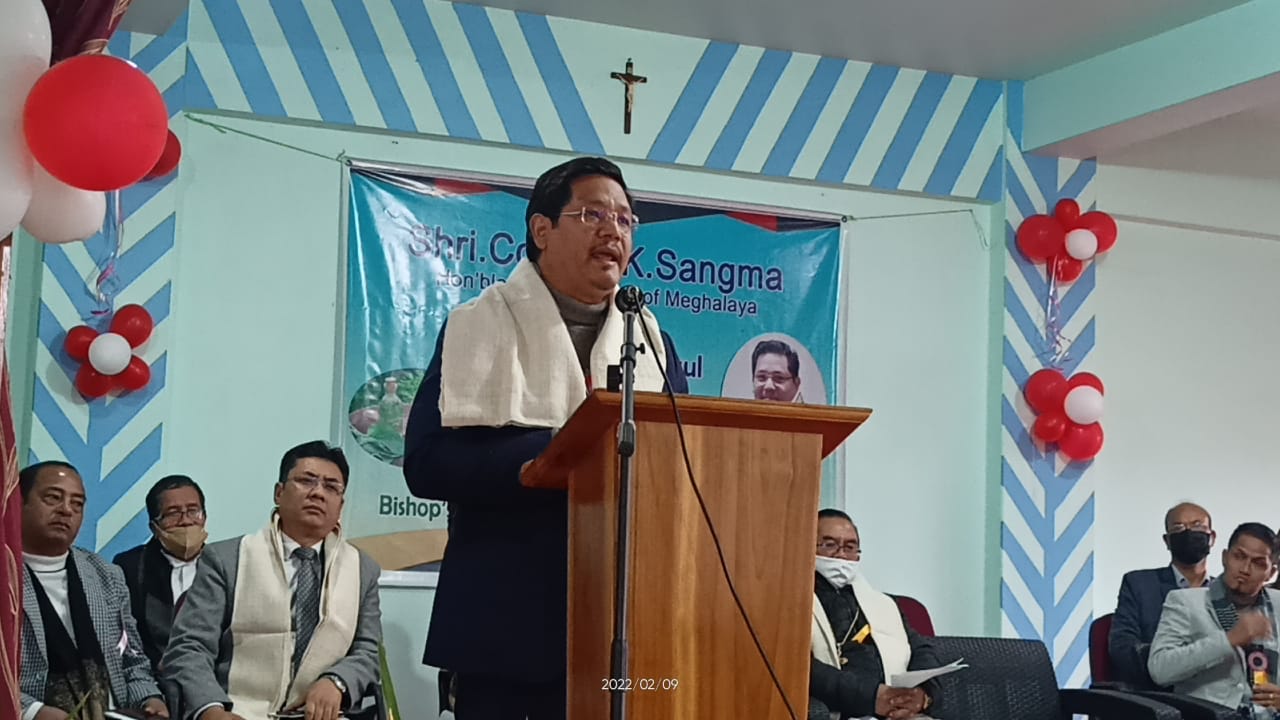 Jowai, Feb 9: The Chief Minister, Conrad K Sangma on Wednesday inaugurated the Health Centre christened as St. Vincent D Paul Health Centre of the Catholic Church which was initiated by the Society of St. Vincent De Paul, Jowai area.
The chief minister was also accompanied by Home Minister, Lahkmen Rymbui, MLAs HM Shangpliang and George K Lyngdoh and local MLA, Wailadmiki Shylla besides some JHADC, MDCs.
Arch Bishop, Shillong Archdiocese, Most Rev. Victor Lyngdoh, Fr. Rev. Ferdinand Dkhar beside other priests were also present on the occasion.
The President of Society of St. Vincent De Paul, MM Thaiang informed that the building for the health centre was constructed at the cost of more than Rs 40 lakhs out of which RS 20 lakhs was received from the Chief Minister Development Fund.
Speaking on the occasion, Sangma lauded the effort taken by the society to set up the health centre for the benefit of the people in the area. He said health is very important in human life and the decision of the society to set up the health centre is very important as it deals with the physical health of the people.
Local MLA, Wailadmiki Shylla and Arch Bishop also spoke on the occasion.