By Aafaque Hussain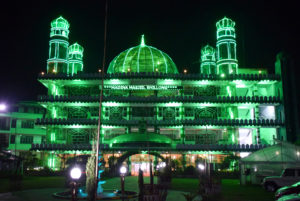 In a couple of days from now, Muslims all across the world as well as the North Eastern state of Meghalaya will witness celebrations of Eid ul-Fitr. The festival marks a time for Muslims to rejoice and show gratitude towards the Prophet seeking blessings for all that the almighty has bestowed upon the world. In context of this widely reveled fete, Sunday Shillong explores the many facets mounting up to the big day, as well as gestures of humanitarianism, benevolence and compassion that paints the picture complete.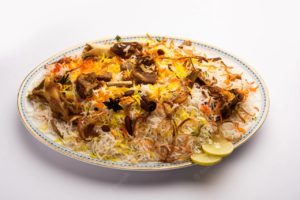 In a build up to the celebration of Eid, Muslims observe a period of fasting during the month long Ramadan in which Muslims fast from dawn (Fajr) till dusk (Maghreb) and during which the practitioners observe the principles of sacrifice, patience and charity with those that are less fortunate.
During the period of Ramadan, it is a common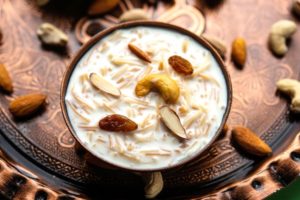 practice among wealthy Muslims to make donations as part of their savings in the form of zakat towards the impoverished through channels of religious institutions and orphanages.
As Shillong has a dearth of religious institutions and orphanages, representatives of these religious institutions from across the country travel to the city for the collection of zakat, wherein people according to their will and abilities, offer their contributions.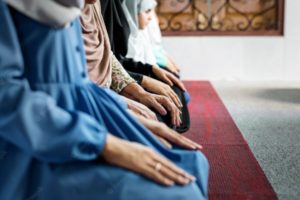 In addition, some young Muslims have taken the initiative to volunteer and provide succour by distributing food and ration to those in need. Keeping the spirit of Ramadan alive, a group of these young school and college going boys in Shillong have consolidated an idea based on the tenets of the religion and have formed a body called Khidmat -E- Insaniyat which also means 'Serving Humanity'. This group which initially started with a handful of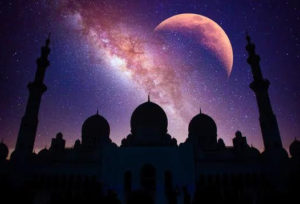 members now has over 200 members and in this year's Ramadan donated ration to 100 marginalised families in the city.
Fahim Qureshi and Aman Arshad, all of 15 and 17 years, respectively, who are also the founding members of this organisation said that Ramadan is an opportunity for the community to come together to share and spread love and joy.
"The message of Ramadan is to impart the ideas of patience and sacrifice and being of service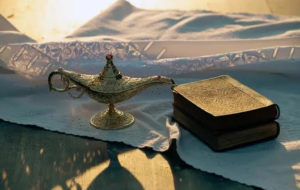 to those who are dispossessed," Qureshi and Arshad undividedly agree as their undying goal is to labour for the cause of those that are disadvantaged.
Another prominent faith based organisation is Seng Bhalang Islam, Shillong which has been involved in charitable activities for the past twenty eight years inclusive of humanistic activities. The president of the organisation, Mubarak Lyngdoh says "believers observe fasting all over the world during Ramadan."
The fast, also called Sawm in Arabic, where Muslims stop eating from dawn to dusk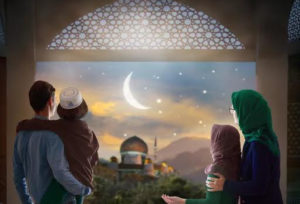 involves abstaining from all things pleasurable ends once the crescent moon is sighted.
Lyngdoh elaborates, "In this Holy month, Muslims partake in charitable acts on large scales, as ordained by God. While maintaining that, other from zakat, another form of charity called Sadaqa which can also be given at any time to the needy, and the third form of charity Imdad or donations for educational purpose, medical purpose etc. One special charity in the month of Ramadan is known as Fitr which is also called Zakat ul-Fitr, which is given a day or two before Eid and is compulsory for each and every Muslim."
"The purpose of Fitr is to ensure that all the believers, especially the have-nots, prepare a delectable meal on the day of Eid in their homes. As far as these charities are concerned, people donate it to those whom they know personally or they hand it over to NGOs to do the needful," he said
As it is also believed that the Holy Quran was revealed during the month of Ramadan, also known as Laylatul Qadr, the Night of Decree or Night of Power, is one of the most sacred nights in this fasting month. This period holds special significance among Muslims, and therefore, they recite the Holy Quran as they try to imbibe the teachings of the holy book in their lives, especially during the last 10 days of Ramadan. It is to be noted that even though the exact date of Laylatul Qadr is unknown, it is thought to occur on an odd night in the last 10 days of Ramadan.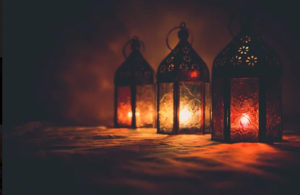 While Laylatul Qadr is a spiritually significant time for Muslims, it also signifies the end of Ramadan. In these final few days, Muslims try to make the most of the blessings of Ramadan by offering prayers as much as they can.
With the end of Ramadan, arrives Eid ul-Fitr, which means 'feast of breaking the fast', and is observed globally by Muslims and the festival is celebrated with full pomp and gaiety in Shillong as well as in the entire state as it is a massive event in the Islamic calendar.
The celebration of Eid ul-Fitr begins rounding off the month of Ramadan among families and friends, with large spreads of inviting meals prepared in every house to mark the grandiosity of the occasion.
On the morning of the day, Muslims are dressed in their traditional best, make their way to Eid Gah and mosques to offer special prayers. After the prayers, people visit their relatives and friends to greet each other on the occasion and enjoy the delicacies prepared for the special occasion. However, in Shillong, the celebrations have a local touch to it. Muslims in different localities form groups and visit each other's homes.
Recounting the yesteryear's revelries, Ali Haider, a senior citizen born and brought up in Shillong says, "Eid celebrations in the olden times were different as everything was easy on the pocket but today things are different because of the ever increasing price rise of basic amenities."
"In the present day and time, all festivals observed are about performing rituals and sharing the same spirit of camaraderie, which has been sustained over time," Haider added.
Distinctive of Shillong, some localities even reserve buses packed with young and old and visit the houses of Muslims in different localities to share the same spirit of joy. During Eid, Muslims prepare meals, displaying their culinary skills through mouth watering food items like the quintessential Biryani, Pulao, meat curries and Kebabs, and sweetmeats that are a staple in commemorating the day.
N Parveen, a housewife who takes charge of cooking up delicacies in her house, says she is excited for the big day and like every Eid, she will put her best foot forward to prepare the much relished and mouth watering Sewai (vermicelli) along with mutton curry and Biryani, followed by other delicacies.
As entertaining guests forms an integral part of Eid, Parveen elaborates, "I look forward to having friends and relatives over during festivities and I like to make sure that every guest who visits my house has a good time, and savours the food items." She further adds, "Eid is also the time to shop and decorate my home for the occasion."
Eid, in particular, is a noteworthy occasion for children who make merry in leaps and bounds. Children are also presented with Eidi or gifts by the elders of the family.
A young Numer Ahmed (7 years) shares that he will go gallivanting to a number of places with his father on the big day after going to Eid Gah. Expressing his joy for the annual festival, Ahmed elaborates, "I expect lots of gifts from my grandparents besides spending the day indulgently with my friends."
In Shillong, as the day sets in, a huge group of women after finishing their household chores step out in the evening and visit their peers in their neighbourhood, to greet each other and to devour mouth watering treats.These visits continue for a couple of days.
Eid ul-Fitr is regarded as a time of revelry with Muslims coming together with their friends and family to show gratitude towards the Prophet following the previous month of reflection. The holiday serves as a great reminder for Muslims to be grateful for what they have, and to share with those who are impoverished.
After four weeks of fasting, prayers, sacred observances and experiences, it is finally time for the faithful to observe the holy day of Eid, a time for family, feasting and all things festive. Countries across the world hold huge galas memorialising Eid ul-Fitr year after year.