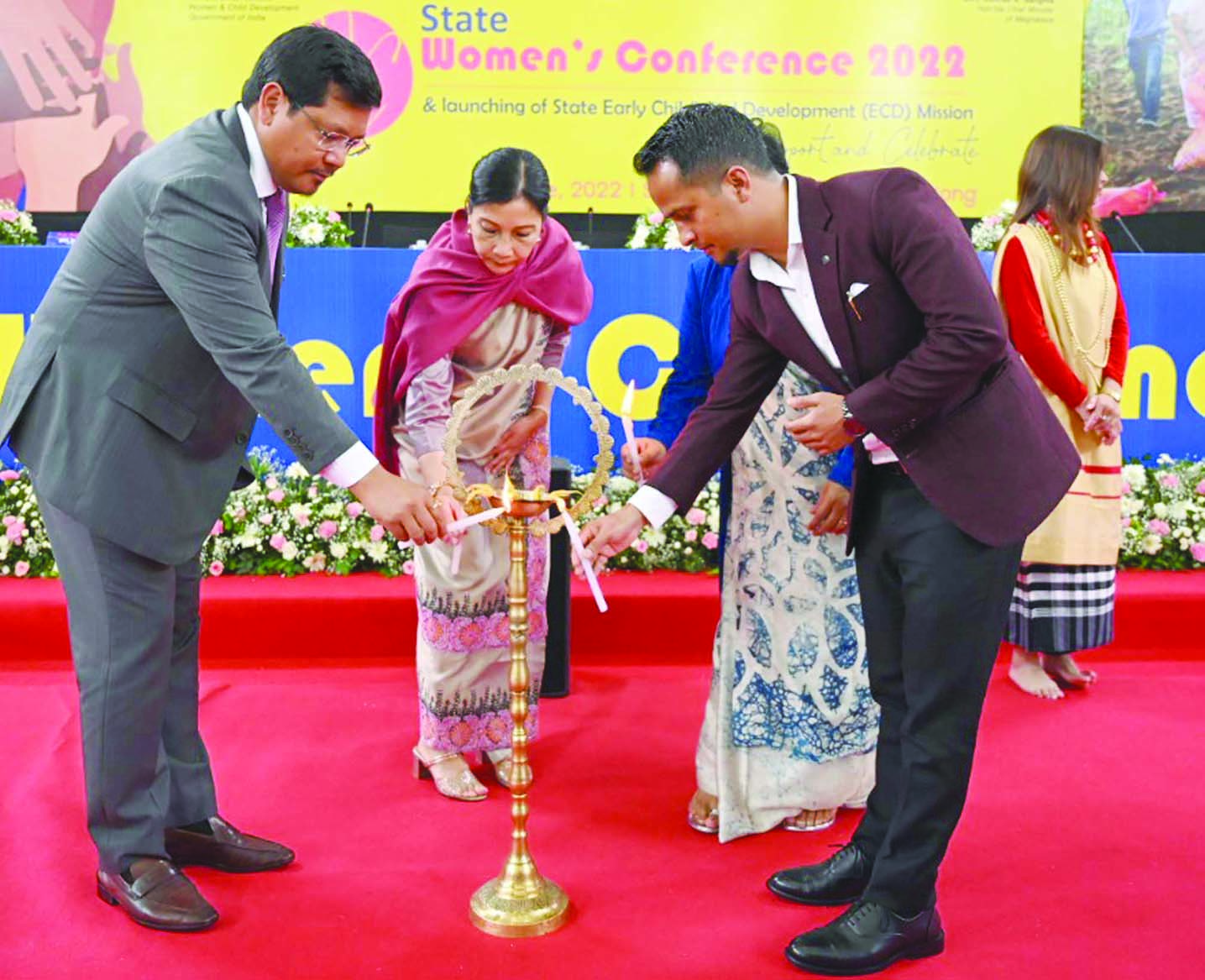 SHILLONG, June 8: Meghalaya State Commission for Women (MSCW) chairperson, Phidalia Toi said there is a misconception that women in Meghalaya are in control of things as it is a matrilineal society.
Speaking at the first-ever 'State Women Conference' at the State Convention Centre here on Wednesday, Toi said the women in the state do not get decision-making powers as the traditional heads in local Dorbar, Syiemship, Daloiship and Nokmaship are all men.
She, however, said women in the state's matrilineal society are free and better protected compared to the patriarchal system.
She said a sample study, sponsored by the National Women Commission in 2016, has found that over 13% of Meghalaya's total population is single mothers. The study was conducted by the MSCW in collaboration with the NEHU and the MLCU, Toi added.
She also said that most single mothers are working in the unorganized sector and living at rented accommodations in unhealthy and unsafe living conditions.
In his speech, Chief Minister, Conrad K Sangma said 50% of the seats for the secretaries of Village Employment Councils (VECs) will be reserved for women. He said women will have the power to take decisions in the implementation of the programmes funded under the MGNREGA.
Stating that the annual budget of the same is of Rs 1,500 crore, he said it means the decision on Rs 750 crore vis-à-vis what projects should be implemented at the grassroots level will be made by the women VEC secretaries.
The CM said one can imagine the kind of power given by the one simple but a groundbreaking decision. He said in the past four years, the state government managed to increase the number of self-help groups to 40,000 from a meagre 4,000. "We had released only Rs 10 crore to the groups in 2018. Today, in four years, we have released over Rs 210 crore," Sangma said.
He launched the Early Childhood Development Mission and released a booklet to mark the same. He also announced the launch of a revamped 181 Helpline for women.
Union Minister for Child and Women Development Smriti Rani, whose recorded speech was telecast, said it is important for all facets of the public administration to include the needs of women and children at the core of their services.
She expressed happiness that the government is organising the conference for the cause of women and children.
"I hope the accomplishments of the Meghalaya government become the best practices for other states and the Government of India to emulate," she said.
Social Welfare Minister Kyrmen Shylla and Chief Secretary RV Suchiang, among others, were present on the occasion.