State trying to retain NEIGRIHMS doctors
James Sangma to sound Centre on the plan of 20 doctors to shift to AIIMS Guwahati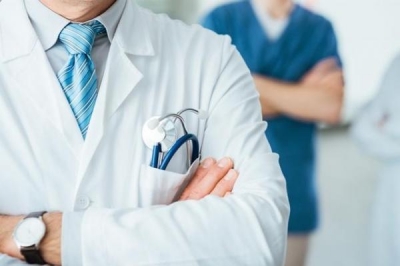 SHILLONG, June 22: The state government will take up with the Centre the issue of the impending manpower crisis at the North East Indira Gandhi Regional Institute of Health and Medical Sciences (NEIGRIHMS), Health Minister James PK Sangma said on Wednesday.
At least 20 doctors at NEIGRIHMS, the only super-speciality hospital in Meghalaya, are reportedly planning to shift to the All India Institute of Medical Sciences (AIIMS), Guwahati.
"NEIGRIHMS is a central government institution, but we will take up the issue (of the possible exodus of 20 doctors)," Sangma said.
Apart from preventing the flight of doctors in the short term, the state government would try to ensure such a crisis does not happen in the future, he said.
It is learnt that the 20 doctors in question have applied to the AIIMS and are waiting to be absorbed.
The AIIMS Guwahati has already appointed some doctors from NEIGRIHMS.
Many doctors seeking to move out of NEIGRIHMS had applied for the mandatory no-objection certificate from the institute but former director DM Thappa had rejected their applications.
Incumbent Director Nalin Mehta had earlier downplayed the reported exodus but said the institute would ensure the services are not affected despite being "stretched".
The NEIGRIHMS had recently advertised for several posts.