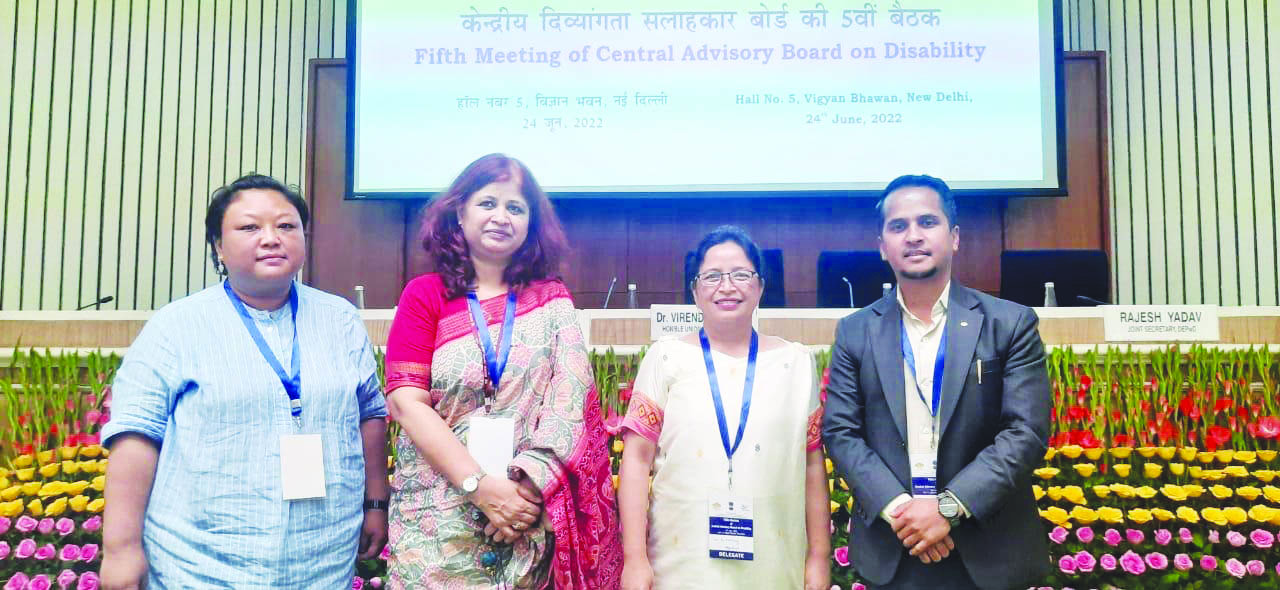 SHILLONG, June 24: The Meghalaya government's commitment to build an inclusive society where equal opportunities are provided for the growth and development of persons with disabilities (PwDs) was manifested in Social Welfare Minister Kyrmen Shylla's words when he spoke at the 5th meeting of the Central Advisory Board on Disability convened by the Ministry of Social Justice and Empowerment at Vigyan Bhawan, New Delhi, on Friday.
In his address, Shylla said the Meghalaya government's mission is to empower persons with disabilities and create an enabling environment that provides them with equal opportunities, protects their rights, and enables them to participate as independent and productive members of the society.
He also lauded Union Minister of Social Justice and Empowerment Dr Virendra Kumar and Minister of State for Social Justice and Empowerment Kumari Pratima Bhoumik for their support to the state government.
Commissioner for Persons with Disabilities SB Marak and Deputy Commissioner for Persons with Disabilities Smti B Warshong also attended the meeting.