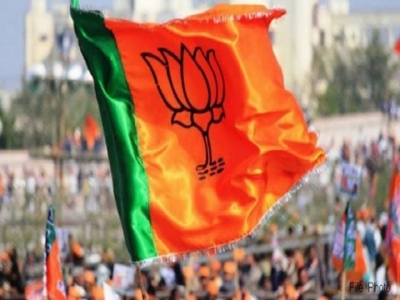 SHILLONG, Oct 3: The BJP's threat to pull out of the National People's Party-led MDA government exactly a month ago appears to have been more smoke than fire.
The party has made no move since to sever ties with its coalition partners, including the United Democratic Party.
BJP Meghalaya in-charge M Chuba Ao had on September 3 said the party was considering withdrawing from the MDA and was gathering evidence of illegal activities and corruption to set the Enforcement Directorate or the Central Bureau of Investigation after the MDA.
None of the party leaders contacted on Monday were willing to comment on the decision to pull out of the MDA.
The BJP had given similar warnings to the MDA since the Conrad K Sangma government took charge in 2018. The government paid no heed to its threat every time.
While it is absolutely clear that Meghalaya BJP's relations with NPP has acerbated, the saffron party's central leadership continues to remain silent prompting the Conrad-led party to ignore the withdrawal threat.
BJP state president Ernest Mawrie, senior party MLA AL Hek and Ao have separately said that the state party leaders unanimously decided to withdraw support from the MDA Government but the final decision would be taken by the central leadership.
The CM has already termed the BJP leaders' threat as an "individual decision" while NPP state president WR Kharlukhi minced no word in calling the pull-out threat a "farce".