Young and Bold, Voices of the Youth
Exploring the scope of youth engagement in electoral politics, first-time voters of Shillong voice their concerns, and issues that impact them and the community at large, details Esha Chaudhuri.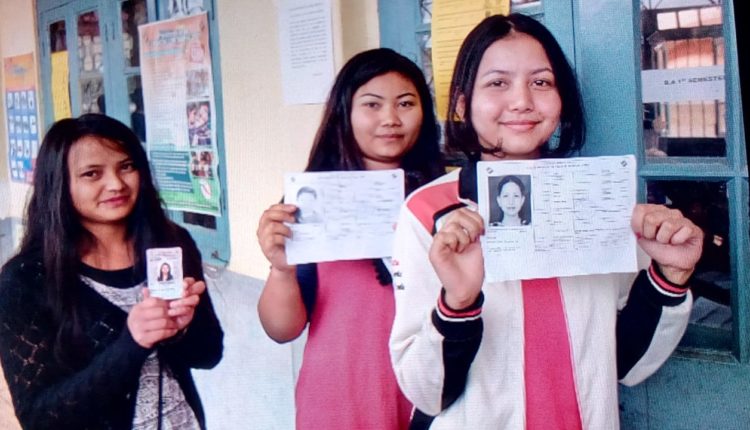 By Esha Chaudhuri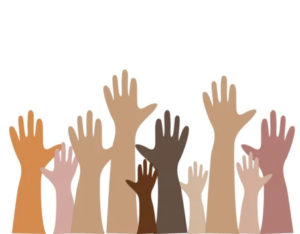 As we step into the month of elections and the city abuzz with posters, sloganeering and support rallies, Sunday Shillong engages with first-time voters for the upcoming elections to gauge and grasp the pulse among the youth. Like every state in the grip of electioneering, Meghalaya navigates through its own share of issues and factors intrinsic to its own. While the chunk of the veteran voters have established notions on whom to support and why so, the nuances that the fervent voices bring to the table aren't those to be ignored. So what does Shillong's youth seek from the upcoming elections?
"I want the politicians of the state to ensure safeguarding of rights  for everyone – indigenous and non-indigenous people for the larger development of the state" says Aaron Kharkongor (18) from East Shillong constituency.
Shweta Das (18) from South Shillong adds, "I want a developed and corruption free space."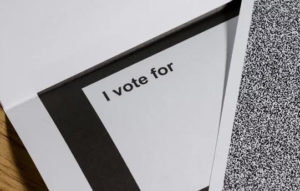 "As a first voter I would want the government to place education as top priority, as there are less institutions, facilities and opportunities for the students to fully express themselves or their talents" states, Jasmine Pde (18) from North Shillong constituency.
"I would want to see better provision for higher education in Shillong and also have equal rights as a minority in the state." pronounces, Parismita Saikia (18) from North Shillong constituency.
"I want free and fair elections", says Erica Nongkhlaw (18) from North Shillong.
"I want a solution to the traffic problem in Shillong, better roads." says, Ethan Barry Mawlong (18) from East Shillong, who prefaces his answers on his limited knowledge of politics but believes that interviews like this one raises awareness amongst the youth of their role and responsibilities as citizens of this country.
A number of  factors that determine the election winds are further discussed with these young and feisty adults of Shillong.
A discerning choice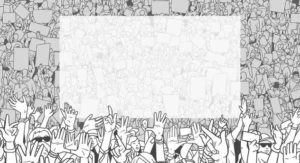 A recent report by Association Democratic Reforms (ADR) and Election Watch Meghalaya has revealed that 71% MLAs are crorepatis, and 2% with criminal backgrounds. The study has also analysed the educational qualifications and has discovered that 44%are qualified between 8th and 12th standards and 23% of graduates and above.
Studies conducted over the years disclose that rising money power is a trend all around the world but particularly disturbing in India because of its expenditure – cash handouts and distribution for alcohol purchasing and largely for the manipulation of voters. Candidates and past representatives with criminal proceedings and history of charges are often defended by their parties for the 'winnability' factor. However, as voters, do we also blindly buy the facade or do we rationalise? Our young voters speak –
"Yes, I do think voters check into the background of candidates. Their qualifications and experience are an important factor too." affirms Mawlong.
On being asked whether the electorate on a mass level care for checking track records – criminal, assets, behavioural and professional assessment of its candidates,
Kharkongor responds, "No, they (voters) do not look into these factors, and as far as I think, principled politicians do not exist. For me, however, it is important to check their background"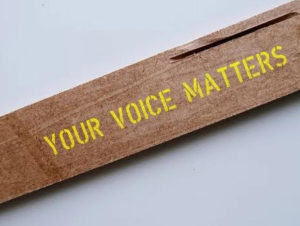 Some, if not all do factor in these different parameters. Pde says, "Yes, I think most of us would look at these and decide according to those agendas, but others might not. As a voter, it is important because I don't believe that a person who is not educated would be able to understand how to execute their duties nor would they be able to lead well."
Based on the common perception and caricature of political candidates as unapproachable and not the common man's cohort, Pde further adds to the question on principled politicians.
"It's tough to comment on this one because candidates present themselves as do-gooders but once elections are over, they're different people overnight.", says Pde.
"No candidate stands out as a principled politician, this does not exist in my state." says Nongkhlaw indisputably.
"Yes, it is important for me to see how candidates are overall as an identification as we must know with certainty that the chosen candidate stands for our constituency and benefits its people." notes, Saikia.
On the question of what are some aspects that will stand out for voters to narrow down on one candidate, Das shares, "These can be professional skills, areas of expertise or any relevant experience."
Deconstructing development and change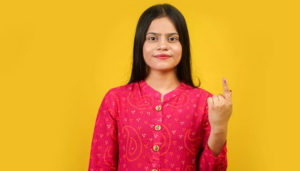 The relationship between development and elections has been a long standing one. Come elections, and all one will hear is that we need 'development'.  What does development mean? And for whom? The Oxford dictionary defines development as "the gradual growth of something so that it becomes more advanced, stronger". However, models of development and its perception differ given people's differences in wants, needs, and social strata. For instance, the construction of a shopping mall is considered a visible mark of development by the urban elites and industrialists but it may lead to displacement of people, an investment that may or may not serve the economic growth of the common man. However, development models based on indices such as life expectancy, infant mortality rate within healthcare, literacy rate and income of its pedagogical class within the education sector, and sustainable infrastructural facilities combatting road and traffic woes could serve as beneficial models. All in all, a rethink and redefining of such terms is the need of the hour.
"Development and change means that the ruling government should look into the overall growth of the state and not put up a show of doing a few things around the time of elections", thinks Kharkongor.
Defining the difference between change and development, Nongkhlaw explains, "Change focuses on moving from current status to a planned better future, whereas development focuses on one specific area of change and facilitates it."
"Development and change means bringing about radical transformations in so many areas like in the case of Meghalaya's education curriculum, because I believe that development basically means easier life or more opportunities for all by sustaining resources for future generations." states, Pde.
"These are both subjective and defined by the needs emanating from the constituencies and the elected person and how they bring about desired change. I would like to see the education sector given the required lift." defines, Saika.
The gender question
ADR has also disclosed only 2% MLAs are women. This brings us back to the question – where are the women? A skewed gender representation is a lived reality. The country has elected a Prime Minister and two Presidents but our state hasn't seen its fair share of representatives, let alone a chief minister. Deep seated patriarchal notions coupled with misogynistic beliefs impairs active participation of women in politics as players. The ones that do are those that either hail from political families thus indicating the advantages of political clout and money power.
Given the past week of ongoing filing of nominations by candidates, an abysmal number is seen so far. The Bharatiya Janata Party (BJP), the national ruling party that has put forth candidates in all 60 constituencies has a meagre number of 6 women. The Hill State People's Democratic Party (HSDP) has none so far. KAM Meghalaya, a political platform formed by activists and social workers has forwarded 2 out of 5, whereas The All India Trinamool Congress (AITC) has fielded 10 out of 55, National People's Party (NPP) stands at 6, Indian National Congress (INC) 10, and The United Democratic Party (UDP) at 1.
Citing the general environment, Kharkongor observes, "Women do not have access to nor exercising their rights. They also do not receive equal support as male candidates too, hence we see less women in politics."