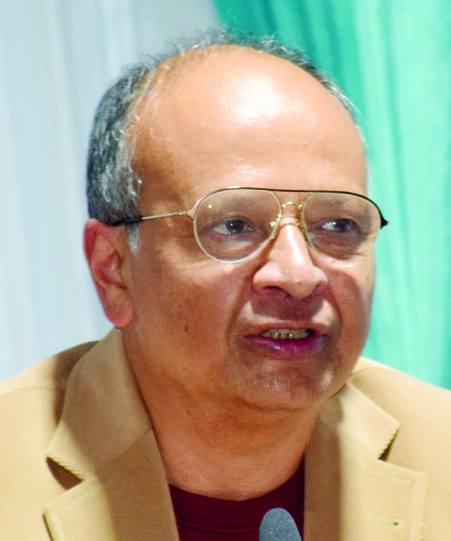 SHILLONG, March 19: The NPP on Sunday said the recent election verdict was in favour of MDA partners who bagged 45 out of 59 seats adding that the bonhomie among them induced them to form the MDA 2.0 despite the heated election propaganda against each other.
"If we are not paying attention to our coalition partners, why are they with us again? They are with us because we give them more attention and respect," said parliamentarian and NPP state president, WR Kharlukhi.
He said this while reacting to reports that some coalition partners were distraught and unhappy with the treatment meted out by the NPP in MDA 2.0.
Stating that all parties train their guns at each other during elections, he said it is the only aberration in the relationship among the coalition partners.
Recalling the chain of events during the election campaign in the state with the NPP facing relentless attacks from all fronts, Kharlukhi said, "You cannot take the electorate for a ride with lies as they are more intelligent and that needs to be understood and accepted."
He recalled how the NPP was singled out and attacked from all ends, both by the opposition and its coalition partners, and how it continued to stand its ground on the work that it has done for the people.
"Our hard work paid off and it was well appreciated and all the concocted lies and deceitful manoeuvres against us failed to work," said Kharlukhi.
He said their coalition partners did what every political party would do and that is trying to be at the top of the game.
Talking about the narrative that the NPP is the team B of the BJP, he said, "See how much seat they got."
He attributed the electoral success of the NPP to the hard work done by the MDA constituents and said: "People have appreciated what we have done irrespective of what our allies said against us and gave their mandate to the MDA."
That the coalition partners won a total of 45 seats in the 60-member Assembly made the pro-MDA verdict apparent, Kharlukhi said.
He also said the performance of the NPP was better in the Garo Hills than in the Khasi and Jaintia Hills. "But our party had the highest percentage of votes in the Khasi and Jaintia Hills. Does any other party have more than us?" he asked.