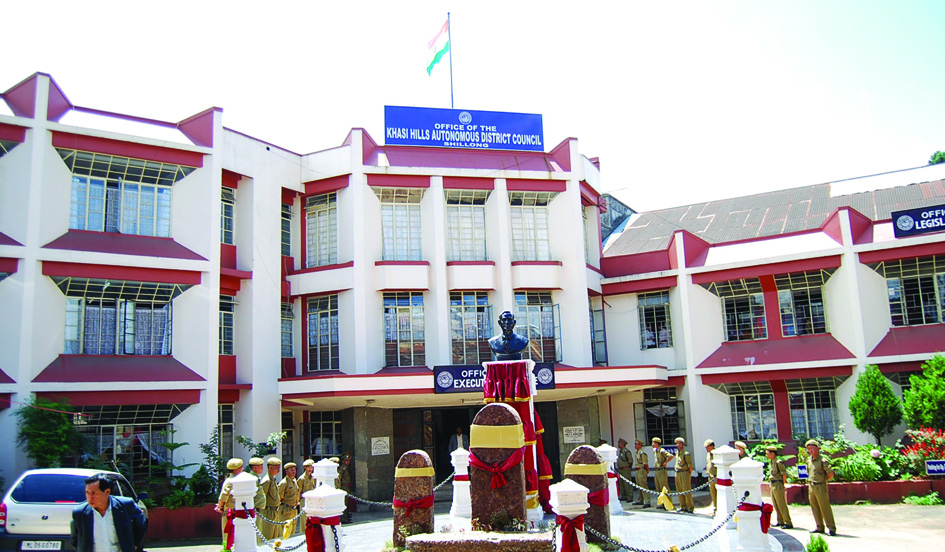 Shillong, Mar 23: The vexed Byrnihat railway project which has been caught in a bind for over three decades, has a new twist.
The state government and KHADC are making contradictory statements regarding issuing of NOC over land acquisition.
Transport Minister S. Dhar in a written reply in Assembly on Wednesday disclosed that it had received NOC from KHADC, there was prompt denial from
CEM, Titosstarwell Chyne.
On Thursday he categorically said that the council has not given NOC to the Tetelia-Byrnihat railway project.
"I was surprised (by government claim) since the present Executive Committee (EC) had not given NOC to the Tetelia-Byrnihat railway project. There are no records in the council to show that NOC was granted to this railway project," Chyne said.
According to him, the council is firm that they will not be issuing the NOC as long as they are not getting the green signal either from the traditional heads, pressure groups and the citizens at large.
"The NOC from the KHADC was not required before the Right of Fair Compensation and Transparency in Land Acquisition, Rehabilitation, and Resettlement Act, 2013 came into force. It is only after 2013 that the state government requires an NOC from the council for land acquisition in the schedule areas," Chyne said.
He informed that the first correspondence from the state government was received on December 14, 2016 with request to give consent for the land acquisition of the proposed new Tetelia-Byrnihat-Shillong railway project.
"Till date we have not given our consent. We have received as many as 39 reminders from the state government in connection with this issue," the KHADC CEM informed.
He also mentioned that they had also convened a meeting on the request of the state government with the Syiem of Mylliem and various stake holders on the NOC for land acquisition of the proposed railway project.
"But it was resolved in the meeting not to issue the NOC. Till today we have stuck to this decision," Chyne added.
However, the NOC for the Byrnihat -Lailad to Shillong stretch is still pending. The Social Impact Assessment (SIA) for the railway line from Byrnihat -Lailad to Shillong has been exempted.
The Deputy Chief Minister also informed that no actual work has been started in Ri Bhoi due to opposition by the NGOs.
As of now, there seems to be no end in sight of the impasse as all the stakeholders are in no mood the soften their stand.
State's only railway line from Dudhnoi to Mendipathar (18.87 km) is functional in the Garo hills region bordering Assam.