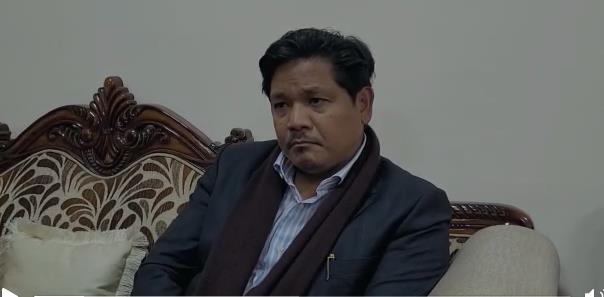 Shillong, March 24: Chief Minister, Conrad K. Sangma today defended the decision of the Assembly Speaker to adjourn the sitting of the House for the day.
According to the CM, this has been done as per the rules and procedures of conduct of business in the House.
While speaking to reporters, Sangma said that the rule book specifically mentions that on Friday the house will function from 10 am to 12 noon.
He further stated that some sections of the members in the opposition had stressed about the rule many times and said that rules should be followed.
"And that is exactly what the speaker is doing," he said.
When asked if the opposition members were not happy since very less time was allotted to them, he said that the allotment of time is as per the business advisory committee decisions.
Chief Minister said that the members are free to raise the issues either in the debate on the governor's address, debate on the budget, special motions, and short duration discussion.
He said that so many options are there where members are free to raise any issue at any time.
"We have always discussed the matters. We have never shied away from anything and even in the future we will not shy away from anything," Sangma added.