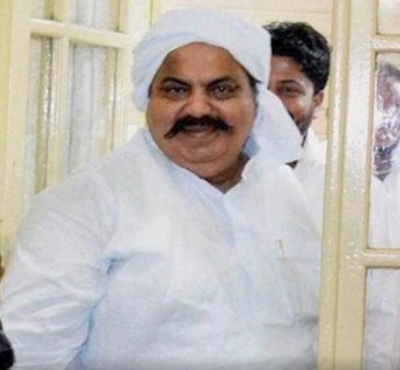 Shillong, April 16: Since Umesh Pal and two policemen were shot dead outside his home in Prayagraj in Uttar Pradesh nearly two months ago, six accused including gangster Atiq Ahmed involved in the murder have either been killed in encounter by police or murdered.
Atiq, his son Asad, friends Arbaz, Vijay Chaudhary alias Usman, and Ghulam Hassan are among the six people who were eliminated after Umesh Pal's murder which invited much criticism.
Atiq Ahmed and his brother Ashraf were shot dead in Prayagraj late on Saturday night while being escorted for a medical test in front of police. Three men acting as journalists shot Atiq and Ashraf dead at close range while they were having a media engagement.
Asad, Atiq's son, and his accomplice, who were both wanted in connection with the murder of Umesh Pal, were shot dead on Thursday in a shootout with the Uttar Pradesh Police close to Jhansi.
The initial incident took place on February 27 in Prayagraj when Arbaz, the SUV's driver of Umesh Pal's killers was shot dead in an encounter. Following that, Vijay alias Usman was killed on March 6, also in Prayagraj. These two were directly involved in killing of Umesh Pal.
In a gunfight in Jhansi on April 13, police shot and killed Asad and Ghulam. Atiq's assistants Guddu Muslim, Armaan, and Sabir are all on the run with a reward of Rs 5 lakh on their heads.
Atiq and Ashraf, who were being held by the Uttar Pradesh Police for a number of crimes, including the kidnapping and murder of Umesh Pal, were shot and killed late on Saturday night. The three shooters were seen raising their hands and surrendering before the police officials who were on the scene.
Shaista Parveen, Atiq Ahmed's wife and another suspect in the murder of Umesh Pal is also absconding. She carries a reward of Rs 50,000.
While Atiq's two sons, Umar and Ali, are in prison, his two minor sons are being closely watched by the authorities in the Children Protection Home.