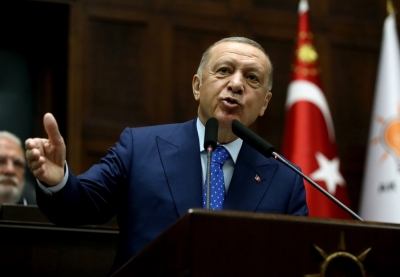 Shillong, May 14: People in Turkey on Sunday will cast their ballots in one of the most important elections in the country's 100-year modern history, one that has the potential to depose President Tayyip Erdogan after 20 years in office and put an end to his government's march towards authoritarianism.
The outcome of the election will determine not only who will lead the 85 million-person NATO member nation of Turkey, but also how it will be governed, where its economy will go in the face of a severe cost-of-living problem, and the direction of its uncertain foreign policy.
Kemal Kilicdaroglu, the leader of an alliance of six opposition parties and Erdogan's primary rival, has a slight advantage according to polls, but a runoff election will be held on May 28 if neither candidate receives more than 50% of the vote.
Three months have passed since earthquakes in southeast Turkey claimed the lives of more than 50,000 people. Although there is little evidence that the problem has altered people's voting intentions, many in the impacted provinces have expressed frustration over the first tardy government reaction.
In addition, voters will elect a new parliament, which is likely to be a close race between Kilicdaroglu's Nation Alliance, which is made up of six opposition parties, including his secular Republican People's Party (CHP), founded by Turkey's founding father Mustafa Kemal Ataturk, and the People's Alliance, which includes Erdogan's conservative Islamist-rooted AK Party (AKP), the nationalist MHP, and others.
Voting will end at 5:00 p.m. Election results cannot be reported until after 9 p.m. in Turkey. If there will be a runoff election for the presidency, it might be clear by late Sunday.