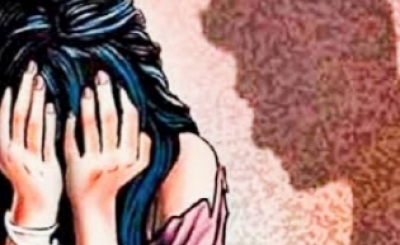 Shillong, May 22: In order to protest the arrest of a rape survivor's mother on the basis of a complaint made against her by the relative of alleged rapist, a large number of residents, business owners, and some Hindu organisations observed a 'bandh' in Ratanpur town in Chhattisgarh's Bilaspur district on Sunday.
The mother of the rape victim was arrested two days ago after a relative of the alleged rapist reported that she had sexually assaulted her young son, according to police.
According to the case history, a 19-year-old girl from Ratanpur filed a rape allegation against a local boy in March, and as a result, he was arrested and imprisoned, a police officer stated.
The victim and her mother were allegedly under pressure from the accused man's corporator uncle to drop the charges against his nephew. He further said that the corporator allegedly threatened to frame the mother-daughter duo.
"On May 19, one of the relatives of the accused reported that the mother of the rape victim to the police had molested her 10-year-old son. The mother of the rape victim was arrested the same day after the police filed a case against her under the Protection of Children from Sexual Offences (POCSO) Act in response to the information" a police official informed.
But on Saturday, several locals went to the police station and organised a protest while handing the police officials bangles.
Locals, business owners, and certain Hindu organisations asked for a "bandh" on Sunday, which was observed throughout the day.
Superintendent of Police (SP) Santosh Singh in Bilaspur declared that there had been no reports of violence and that things were in order.