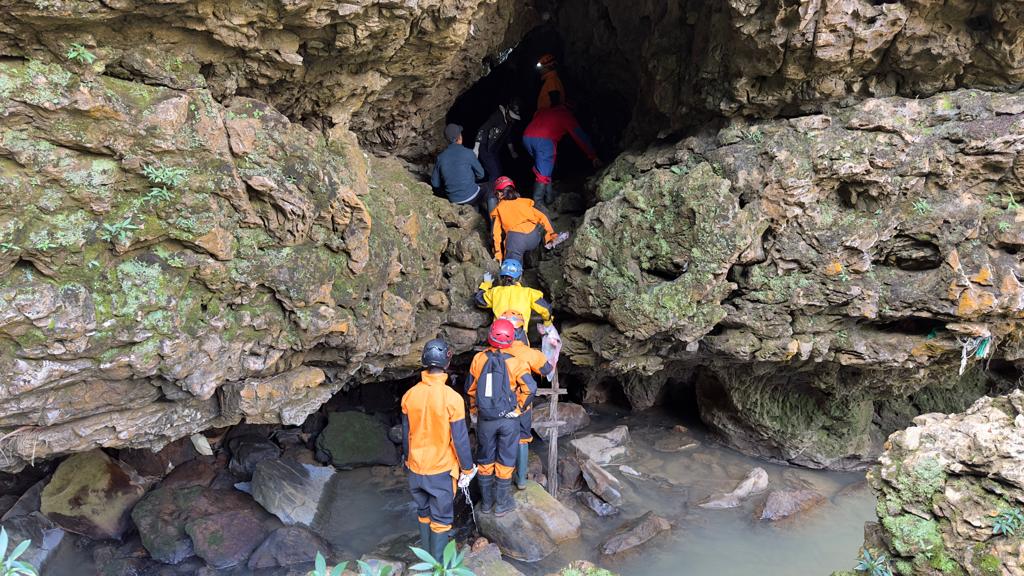 Interviewed by Esha Chaudhuri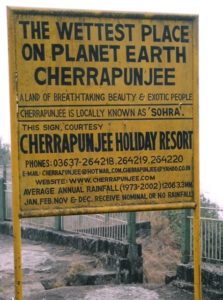 Sohra's Mawmluh Cave is an invaluable inheritance and asset for the state and its people. A maze cave with stalactites and stalagmites that are sand limestone formation as ceiling droppings bears testimony to the geological history and civilisation. Standing as the fourth largest cave in the Indian Subcontinent and its inclusion in the International Union of Geological Sciences (IUGS)' 100 'geological heritage sites' around the world  in October 2022, this is particularly prized to those who have been born and raised in the area. One such person is Bansan Kupar Lyngdoh, resident of the Mawmluh village, a homegrown entrepreneur, and now secretary of the Mawmluh Tourism and Allied Activities Co-Operative Society. Lyngdoh has been striving to universalise Mawmluh's brilliance to the world. Engaging with Sunday Shillong on a gamut of topics on all things Sohra and Mawmluh, excerpts of the interview with Lyngdoh are as follows –

SS: Tell us about your mornings in Sohra. How do you spend it?
BKL: My mornings in my home village, Mawmluh, is always a fresh new day with a cup of 'red tea' and a handful of things to do for the day ahead. Since I work and live here, a number of calls to my managers to take stock of the guests at the Guest House, La Kupar is also an important part.  I also make trips to different sites to measure the progress of work at both the campsites of the Tourism Society. As enchanting as it may seem, my day's routine has been cursed by regular load shedding at the crucial hours of the day, as well as for my guests.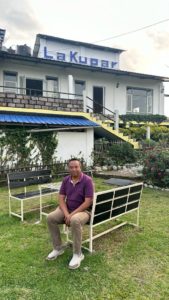 SS: If there were to be a tagline for Sohra, what, according to you, would be a befitting one?
BKL: SOHRA, on its own, is a tagline for itself. I think there is no need to have any tagline for Sohra, since it's already renowned for its rain and natural beauties.
SS: As the secretary of Mawmluh's tourism and Allied activities Co-operative society, what has been your most recent achievement? 
BKL: We are proud that with the help of the Meghalaya Rural Tourism Cooperative Federation and the Meghalayan Age Limited, we have been able to inaugurate two Campsites, The 100 Waterfalls Camp and The Highland Camp. Each campsite is equipped with Prefab Tents with proper bedrooms and bathrooms along with amenities like hot and cold running water, power backup, and parking. I'm pleased to share with you and the readers of Sunday Shillong that these campsites are doing well and we are satisfied with the growing business every month. Right now, we are extending more cottages in these campsites along with other facilities to cater to the needs of the tourists and travellers.
SS: You have also been associated with Meghalaya Rural tourism. How has this relationship catapulted Mawmluh's growth? 
BKL: Our Society has been affiliated with the Meghalaya Rural Tourism Co-operative Federation, under the watch of the Village Dorbar since 2018, and has proved a useful platform to carry forward our tourism objectives. We have also received financial assistance from the state body to establish tourism infrastructures and Highland Camp is one of them.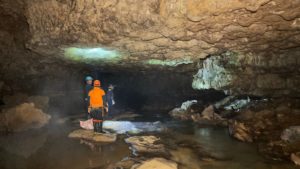 SS: In a fast paced world obsessed with modernity, why do you think it is important to retain and uphold our tradition and heritage?
BKL: Heritage is a part and parcel of our life, no matter how fast the world is moving, one should not forget his/her own culture, traditions, and history. It is an important aspect to shape our future.  If neglected, there will be no backbone left to move ahead. We have these beautiful mules and walking trails going all the way to the borders of Bangladesh which our forefathers have used for trading purposes, and protecting these also counts as one such example.
SS: What are some of the inherent challenges that come forth working in this field?
BKL: It is a big responsibility for me to develop the village with tourism infrastructures keeping in mind the flaws of this industry too. In these past three years, we, as a Society have been working very hard to establish tourism units in the village to generate employment opportunities, to tackle migration of local youths to cities and towns and also to increase the income of the village residents.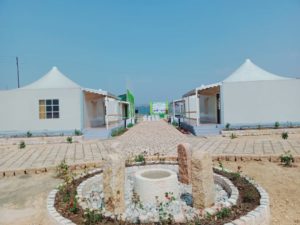 SS: What is the difference between upholding one's heritage and becoming fanatics about it?
BKL: This is a tricky question. Heritage needs to be taught, learned and passed down to the next generation to value the inheritance of our forefathers. It needs to be loved, cherished and preserved, but at the same time, I don't support fanaticism in any form.
SS: The famous Mawmluh Cave has been certified by the UN as one of the first 100 International Geological Sciences sites. How do you think we can popularise this along with the experience for tourists and travellers?
BKL: The Mawmluh Cave has been the pride of our village and no doubt the pride of the whole country. Apart from Sohra being famous for its record of highest rainfall, now we have another fame that we should all be rejoicing. To have a world heritage site like this among us, it is our duty and responsibility to preserve it. As a village, we have been giving it our best to sensitise the villagers, from the young and old on disseminating information on the value and importance of our cave.  In doing so, it might take some time but we are determined that each and every resident of the village will know and love this cave.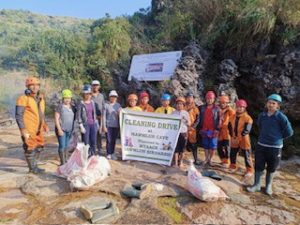 Mawmluh Cave is one of the revered destinations in Sohra, with its growing popularity over the years. The Cooperative Society of the Village has been taking precautions pertaining to cavers, tourists and researchers by regulating the numbers visiting the cave with a maximum 20 pax per batch. This is done to maintain the cave atmosphere as well as to ensure safety for all. All caving tours are guided tours by well-trained guides from the village along with proper caving gears from head to toe.
SS: How do you feel about Mawsynram losing its wettest place status to Koloriang?
BKL: Climate change is definitely a factor and we too, are experiencing unusual weather conditions in Sohra. Who would have thought of using a fan and/or air conditioner in Sohra but with the kind of temperatures, these are slowly becoming necessities.
Rain has become noticeably unpredictable in Sohra and Mawsynram. People are often heard discussing how  Sohra is losing its fame to Mawsynram, and Mawsynram, in turn, is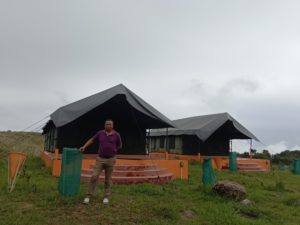 losing to Koloriang. However, I think that Mawsynram and Sohra will still live up to its name for being touted as the wettest places on earth.
SS: How do you think this status loss will affect Sohra's business and appeal, if at all?
BKL: I have my fingers crossed, nothing of that sort happens, but if it does happen, it is a concern for everyone as it will definitely affect Sohra and the state tourism, as a whole.
SS: Over the years, rise in concrete structures, and engineered 'development' has brought about environmental changes too. What are your thoughts on this?
BKL:  In the Sohra region, where most of the Doors of income such as our infamous Mawmluh Cherra Cement Limited (MCCL) is shut, the tourism industry is the only saviour now. In doing so, people need to build, but sustainably because of the climatic constraints. I strongly feel that we should find some ways and means to reduce the destruction of nature,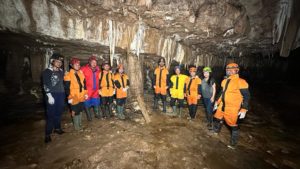 and if we have to do so then we should be responsible by  replenishing nature.
SS: How do you think Mawmluh strikes out as unique in comparison to the other villages in Sohra? 
BKL: Every village retains its own individual character. Meghalaya is filled with beautiful villages that are yet to be recognised as destinations of value. Mawmluh village, even though within the Sohra region is not as popular. In the early 1990s my father, Bah Darningstone Lyngdoh, his nephew Bah Deepak Laloo along with some local youths of the village they started a Society in the village to develop tourism infrastructures within the village, but due to unforeseeable constraints, they weren't been able to move ahead with their mission, but I'm thrilled to be executing and living their unfulfilled dreams, albeit much later.   In these couple of years, Mawmluh has featured on the tourism map of the state because apart from its natural beauty and mesmerising landscapes, we have a very interesting heritage too.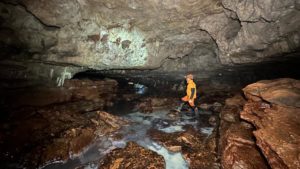 SS: Apart from the official position, you also run a cafe, now a home stay at Sohra. Please tell us more about it. 
BKL: When I got back from the metro life in 2009, after graduating from Institute of Hotel Management (IHM) Kolkata and working as a food manager at an international school, I ran from pillar to post to start my own business. I got selected through the Prime Minister's Employment Generation Programme (PMEGP) and started a café known as La Kupar Café in the year 2012. However, I did not stop there and kept on chasing banks to secure a  loan to establish a guest house which I finally got through the Tourism Department Scheme and The Meghalaya Apex in August 2015. I named it La Kupar Inn, which is a 10 room guest house that has received positive feedback from its visitors.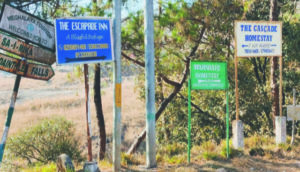 SS: Many travellers from outside the state when planning a visit, often make additional queries about safety concerns. In your opinion, how do you think one can dissipate such perceptions of fear?
BKL: This is just a natural human trait because crimes like theft, burglary and rapes are all so common and it is a matter of concern for the travellers, tourists and especially of the parents when the young travel without them. I think that Meghalaya so far is one of the safest places for tourists and I pray that it stays that way.
SS:  What are some of the steps forward for a cherished outcome in the industry?
BKL: Tourism, as a sector, witnesses locals having a larger role and impact as most guesthouses and home-stays are self-started by the Locals bolstering their income. When I started La Kupar Inn there were 10 places for tourists to stay in the whole of Sohra, but now there are 200 plus. We have come a long way in a short span of a decade. Destinations are getting better and tourist friendly, because locals have realised that this is their bread and butter. I am positive that tourism will flourish in our state, provided basic amenities such as accessible roads, water supply, electricity, mobile network with internet are available. Additionally, learning from the covid induced lockdown, travellers anywhere around the world strongly rely on good governance and a friendly reception by fellow residents.


— End of Interview—-


Upholding legacies come with immense responsibility that Lyngdoh and many like him, exemplify through their calling.