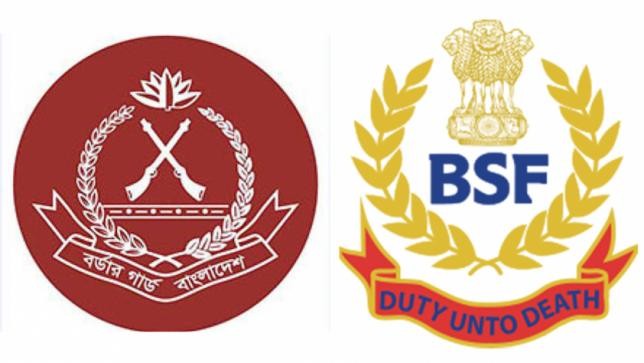 Baghmara, Jun 8: In a major breach of international laws, 2 personnel belonging to the Border Guards Bangladesh (BGB) intruded into Indian territory into the village of Rongara Imbloka (Waek), harassed residents before they were pushed back through joint efforts of local residents.
The intrusion caused a lot of consternation in the Indian camp of the Border Security Force (BSF) who raised the issue immediately with BGB authorities.
The incident in question took place at about 3 PM yesterday, Jun 7 when the two personnel, apparently in search of contraband reached the village before going into houses searching, without any form of permission. When some of the villages objected to the illegal search, the personnel allegedly threatened them with their service guns.
Later the villagers gathered together and began to question the Bangaldeshi men leading to a heated argument that was captured on video by one of the villagers. Following the argument, the BGB personnel can be seen retreating into their own country but not before taunting the villagers.
Following the incident, villagers informed the local police and BSF officials of the intrusion by the BGB men in full military uniform after which the BSF personnel of SGH got into action.
A flag meeting was called between the 2 forces wherein the BSF informed of the forced incursion and their disgust at the incident. The matter was resolved between the two countries after the BGB leadership during the flag meeting, assured of stringent action against the BGB personnel and to take care in the future.
The situation that has taken place has created panic in the area and many people from Rongara sought answers from authorities.
Following the incident, a police team was sent to the spot to verify what happened wherein it was informed that the BGB personnel entered to look for contraband, something that should never have been their concern in the first place.
"We sent a team after we were informed of the incident to ensure things were in place. The matter has been taken up by the BSF and they would be the best people to answer questions. The situation for now is normal though a little cautious," informed SP of SGH, Abraham Marak.
Calls to the commandant of SGH as well as the BSF leadership in Tura have so far gone unanswered.