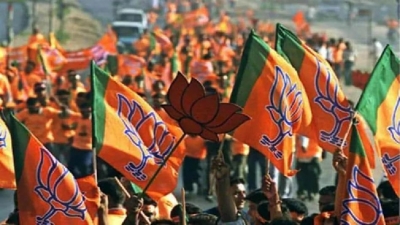 Shillong, September 18: Chaitra Kundapura, the main accused in the BJP MLA ticket scandal, was discharged from Bengaluru's Victoria Hospital on Monday.
As per IANS, the doctors confirm her normal health status. Kundapura had been rushed to the hospital after collapsing during questioning, with family sources attributing it to epilepsy. However, police sources suggest she may have feigned illness to avoid questioning, as medical tests showed no complications.
Police seized fixed deposits totaling Rs 1.1 crores and Rs 40 lakh in cash from her SUV in connection with the ticket scam. The Special Wing CCB Police had arrested Kundapura and her associates on charges of cheating industrialist Govinda Babu Poojari out of Rs 5 crores in exchange for a promised BJP MLA ticket.
Kundapura faces further questioning regarding the recovered cash, fixed deposits, SUV, and gold ornaments worth over Rs 23 lakh, which were confiscated in Udupi, Kundapura, and Bagalkot in the northern Karnataka region. She has also alleged the involvement of influential BJP leaders in the scam and reported it to the Enforcement Directorate (ED).
Notably, the pontiff Abhinava Halasri, who allegedly received Rs 1.5 crore from the industrialist for the promised BJP ticket, is currently absconding.