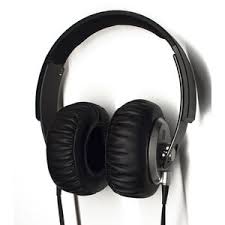 Shillong, September 19: Consumer electronics giant Dyson is set to make its foray into the Indian wearable market by introducing its first-ever noise-cancelling headphones in the country in early October.
Branded as 'Dyson Zone,' these headphones will be officially unveiled on October 4, marking Dyson's entry into the world of wearable technology. The 'Dyson Zone' headphones promise an exceptional audio experience coupled with advanced noise cancellation.
Dyson, renowned for its high-quality vacuum cleaners, had unveiled the 'Dyson Zone' noise-cancelling headphones to the world in March. After over five years of dedicated research and development, these high-fidelity headphones are making their debut in India on October 4.
The 'Dyson Zone' headphones are engineered to address the challenges of urban noise, delivering an immersive listening experience with high-fidelity audio that sets new standards for audio technology.
Dyson's entry into the Indian wearable market aligns with the sector's remarkable growth. In the first half of 2023 (1H23), India's wearable market experienced a robust growth rate of 53.3 percent year-over-year, resulting in the shipment of 57.8 million units.
Notably, advanced features that were once exclusive to premium products are gradually becoming accessible in more affordable models, as highlighted in recent reports. The second quarter of 2023 saw the shipment of 32.8 million wearables, reflecting a substantial year-over-year growth of 37.2 percent and a quarter-on-quarter growth of 30.6 percent.