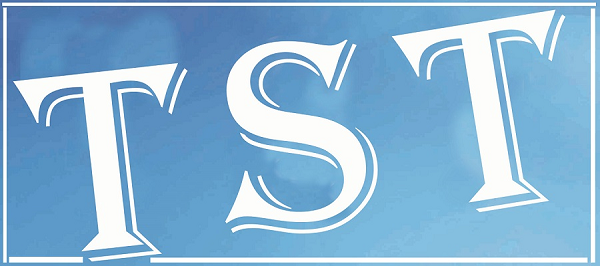 Between power and hallucination
By M J Akbar
Power without responsibility is about as close to political nirvana as you can get. What could be more enchanting than pure escapism? Although one high-profile example seems to be hidden in plain view, the fact is that this is rare in a democracy like ours. Politicians are in the business of seeking power, but they also know that the privilege of office comes attached with a sharp-edged metal string called accountability.
A second syndrome is more familiar. Some politicians abjure responsibility when they feel the proffered job is beneath their sense of themselves; that they are meant for a higher calling, and there is little point in taking life in a waiting room too seriously. This seems to be the case with Delhi's truculent Chief Minister Arvind Kejriwal. Delhi is below his dignity. In his eyes, a Delhi CM is nothing more than a glorified chairman of a municipality, and hence good enough for a deputy like Manish Sisodia, while the supreme leader rests his lungs and prepares himself for the only position worthy of self-esteem, as head of a potential coalition that will challenge NDA in the next general elections. Whoever questions this presumption must be shown the door.
Prashant Bhushan and Yogendra Yadav are the most senior colleagues of Kejriwal in the Aam Aadmi Party. Kejriwal was the proverbial first among equals only as long as this equation served Kejriwal's strategic purpose. That tolerance ended with victory in the Delhi Assembly elections.
But there is a more subtle point involved. Bhushan and Yadav did more than add heft to collective leadership: they interfered with Kejriwal's desire to project himself as the sole source as well as guardian of integrity. This, after all, is going to be the basis of Kejriwal's claim for higher reward. As long as Bhushan and Yadav remain within the spotlight, he has to share the glory. Kejriwal began the process of downgrading competitive colleagues the moment he won the elections.
Bhushan and Yadav have raised queries that will not disappear from public discourse. Their charge against Kejriwal is framed around autocracy as well as integrity. Kejriwal might have been able to live with the first, but not the second. When Bhushan and Yadav questioned the manner in which four cheques of Rs 50 lakh each were accepted by the party though they seemed dubious, if not blatantly fraudulent, in character, they were undermining the very foundation of Kejriwal's claimed aura. When they asked why Kejriwal had not disowned an MLA who distributed vast amounts of alcohol to woo voters, much in the style of a film don, they were accusing Kejriwal of being just another politician ready to compromise. They opened the cupboard, and skeletons came tumbling out with unseemly hurry.
The temptation to condemn Bhushan and Yadav as conspirators is evident. The problem is that Prashant Bhushan is not, by temperament, a pirate, and so piracy or conspiracy is not quite in his nature. Nor does he seem anxious to replace Kejriwal. All that he and Yadav want is that their party be run on the principles that have propelled it thus far, including collective leadership. If they had been conspirators, they would have tried to sabotage the Delhi results by raising such questions during the campaign.
Ironically, Kejriwal's support within AAP comes only from the Delhi group. The irony is that Kejriwal will need the others for his lofty national ambitions.
Will this faze Kejriwal? Not immediately. His next big step will probably be to resign as Chief Minister of Delhi when he thinks the time has come to swerve, and let Sisodia take over. Naturally, he will choose to do so over some claim of high principle. He needs to be careful, though. The memory of self-promotional dramatics during his first spell as CM is now subdued, but it has not entirely vanished. That is a lurking ghost which might reappear when he wants it least in the room.
When your brand is associated with mercury, you have to tread with greater care. Mercury falls as easily as it rises. Kejriwal does not have any history of successful administration to use as a safety blanket. If he is exposed again, there will be no cover. When mature colleagues dissent, they do so with some aforethought. Once an accusation is made, it cannot be wished away into silence.
There is at least one instance of high drama leading to high success, when Vishwanath Pratap Singh became Prime Minister in 1989. He did not have much of a political party, although as a leader from Uttar Pradesh his core realm was much stronger. But drama is not a glue that can hold government together, as India realised by 1990. A quarter century later, the voter has also become far more demanding. There is no substitute for delivery. All else is hallucination.