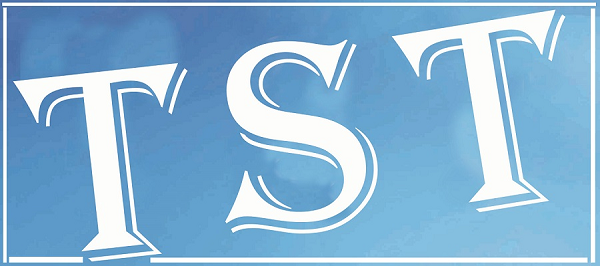 AGRICULTURE AND JOB GENERATION MUST GET PRIORITY
MODI NEEDS TO GIVE A BIG PUSH IN SECOND YEAR

By S. Sethuraman
No sooner had the organized nationwide trumpeting of "achievements" of its first year, countered by a cacophonous opposition, died down, the Modi Government  is up against ground  realities in an economy, sumptuously fed on promises of good days into the future but with little to match up  by way of investments and jobs, let alone signs of social harmony.
No doubt, major investments to turn India a far more dynamic economy over the medium to long term, have been 'outsourced' to some of the developed nations in the first year's most successful record of foreign visits of Prime Minister Narendra Modi. His national plans have a long gestation period.
Meanwhile, a Government, more obsessed with trying to show off its fiscal prudence,  appeared relatively less galvanized in mobilizing domestic resources and skills or in speeding up delayed projects, to accelerate the processes for growth revival and inclusive development. (Coal and spectrum auctions may be cited as major credible steps).
The latest dreary statistical details (CSO) lowered GDP to 7.3 per cent in 2014-15, from an earlier estimated 7.4 per cent, but pointedly bring out the decline or a negligible incrementalism in both gross private final consumption and gross fixed capital formation.
On the other hand, Finance Minister Mr Arun Jaitley had gone hammer and tongs to squeeze fourth quarter expenditure to keep up his "good boy" image and hold down fiscal deficit to 4 per cent of GDP. Otherwise, how could India get a credit upgrade we have been pressing for with the global rating agencies? Inevitably, all the social sectors took the cuts. His axe fell also on defence in the usual way of kicking the can down.
The year saw export growth decline. Despite the ceaseless diatribes against the Congress-led UPA regime by Mr Modi himself – who is yet to shed off his campaign-in-chief image – data for 2013-14 in certain respects stand out in better comparison for 2014-15. And for all claims of rescuing an economy put on the ventilator, a respectable 6.9 per cent growth in 2013-14 is not unflattering..
Overall, certain positive trends such as manufacturing turnaround in the fourth quarter (Jan-March 2015) notwithstanding, the macro-economic stabilisation remains far from complete. No doubt, the decline in agriculture (-1.4 per cent) in the fourth quarter and a mere 0.2 per cent for the year as a whole has added to the challenges of the Modi Government in the remaining four years of his present term.
Rural misery against the background of Government's determined drive to acquire land at any cost for infrastructure, to be financed mainly by private sector, the damage from unseasonal rains, a likely poor monsoon this year and lowering of support prices (duly lauded by international financial institutions) cannot be easily passed over.
Thus, Year Two has the added challenge of alleviating farmer distress spread over several states, co-ordinating with state governments under the Modi Brand of "co-operative federalism" or "Team India". It is time that Agriculture with 0.2 per cent growth in fiscal 2015 claims as much attention, as the fashionable "Make in India" and the former may in fact yield earlier results.
Mr Jaitley had begun his budget speech this year with a fanciful opening, "India is ready to fly". He keeps refining assessments, safeguarding the image of Government, and the latest on the basis of CSO data made him recognise that the economic recovery is still an ongoing process, if not interrupted by any adverse factors.
For 2015-16, the Finance Minister acknowledges that agriculture and exports are two major areas of concern. But for others, concerns for the economy are more wide-ranging, local and global.  RBI Governor Dr Raghuram Rajan, who is under greater pressure from North Block, even after recognition of the central bank's monetary policy domain, will present the global outlook in his policy review on June 2.
For the global economy, there is a broadening range of risks and uncertainties. US economy contracted by 0.7 per cent in the first quarter of 2015, both exports and private inventory increases growing less than had been assumed.  Such mixed data for the world's largest economy, though relatively doing better in recovery, may even defer the Federal Reserve's launch of rate increases to the end of 2015.
That should be helpful to many emerging and developing economies though India  has built-in cushions by now,  but global uncertainties also surround euro area financial markets,  highly volatile China stocks, continuing  slowdown in other major economies, notably Japan, the oil markets – how long lower oil prices will play out – and intensifying geo-political tensions in West Asia.  So India may have some fall-out in trade and finance.
Dr Rajan is reminded by both FM and the CEA Mr Arvind Subramanian of the fall in inflation, control over fisc, and the need for monetary and fiscal policy to move in tandem, as Mr Chidambaram, former Finance Minister, used to say. In addition Mr Subramanian has also pointed out that Indian currency should be kept competitive (to promote exports, should demand arise).
According to CSO, CPI -the Government-RBI benchmark for inflation management – in fiscal 2015 was 6.4 per cent while WPI index for manufactured products recorded -2.1 per cent but with food articles at 6.1 per cent.  Government and corporates are more hopefully looking this time for a rate cut, which would be the third in the first half of 2015, but bankers who are still to complete transmitting earlier two cuts totalling 0.50 per cent, seem to prefer a rise in cash reserve ratio (CRR) for cheaper liquidity.
A rate cut is urged for giving a boost to growth for an economy still in recovery mode. Some of the corporates do not see an early revival of investments without both rate cuts and government spending. A former banker of repute and a former BJP Finance Minister have argued for cuts of the order of 150 to 200 basis points to kick-start the economy.
That growth needs rate cuts, when demand for growth fails to pick up because of unaffordable prices of all commodities, food and manufactures, as well up-and-down retail fuel prices, does not sound logical. Maybe, a certain degree of desperation over outcomes like investments not on expected lines is behind the chorus for rate cuts.
But we would not fail to take pride that at 7.5 per cent growth as estimated by CSO in the new model for Jan-March 2015, we had overtaken China's 7.4 per cent in their corresponding first quarter of 2015. China is going through a rebalancing of its economy shifting away from investment to more consumption which necessarily involves slowing down at or below 7 per cent over the next few years. (IPA Serv