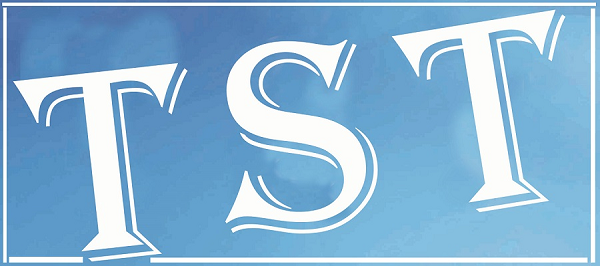 Garo Hills after PA Sangma
Editor,
No tribute is rich enough for Mr PA Sangma. In fact I was quite touched that several national newspapers actually carried poignant obituaries on the departed leader and many letters to the editor said that PA Sangma was a national leader. It is difficult to think of anyone who captured the imagination of the Indian masses as Sangma had done. Such leaders are born very rarely. After his demise the Lok Sabha seat has fallen vacant. While the NPP – a party started by PA Sangma has given a call to all political parties in Meghalaya not to set up candidates against the NPP nominee, it is sad that the Congress is unlikely to fall in line. But this is a known fact. The rivalry between Dr Mukul Sangma and the family of PA Sangma runs too deep and is unlikely to be wiped away by his demise. The fact that Dr Mukul Sangma was present at PA Sangma's funeral is unlikely to change the political equations. In fact Dr Sangma immediately appointed his own nominee to the GHADC immediately after Sangma's demise almost as a challenge to the NPP which had elected Conrad Sangma as the nominated member. Such personal political vendetta is unexpected but that is politics. All is fair in love and war they say and Dr Mukul Sangma seems to believe and practice this dictum. It remains to be seen whether the people of Garo Hills respect Mr PA Sangma enough to vote for an NPP candidate in the bye-election to the Lok Sabha. As someone has pointed out, Conrad Sangma is the best bet to represent Tura in the Lok Sabha.
Yours etc.
, GR Marak,
Mendipathar
A timely article
Editor,
Thanks for the article, Protecting Hoolock Gibbons to Conserve Forests by H. H. Mohrmen (ST, March 14). Hoolock Gibbon, an endangered species is one of the keystone species of NE and by effective conservation of the species all other species surviving in the vast forested belts of the region will also be conserved. For the benefit of the readers I would like to mention that gibbons are not monkeys but apes being related to chimpanzees, bonobos and gorillas of Africa and the orang-utans of Indonesia and Malaysia. Gibbons have several species and sub-species distributed across the tropical and subtropical forests of SW China, NE India, Bangladesh, Myanmar, Thailand, Vietnam, Cambodia, Laos, Indonesia and Malaysia. Gibbon habitats have been drastically impacted by severe anthropogenic pressures in all the Asian countries. Hoolock Gibbon is the only ape species found in the entire Indian subcontinent and are restricted to NE India, Bangladesh and SW China. The species is arboreal (tree resident), sexually dimorphic or the sexes are distinguishable (males with black fur and white brows; and females with light brownish coat). Two subspecies are known from NE India: Eastern and Western Hoolock Gibbon and hybridization between these two species in the wild has been reported. Although extensive behavioural studies have been done on all other ape species, but the gibbons including Hoolock Gibbons are the least studied species from that perspective. Being extremely sensitive to changes to the ecosystem, there is an urgent need for the conservation of the Hoolock Gibbons across all the NE states. ?
Yours etc.,
Saikat Kumar Basu
Lethbridge AB
Canada T1J 4B3
Improve rural roads
Editor,
It is encouraging that the Chief Minister Dr. Mukul Sangma has spelt out the need to have better and long lasting roads rather than outsourcing to local contractors who believe in getting free government funds and constructing halfbaked roads not worth treading upon. Ideas and opinions are good if translated to reality but the question is whether the cost of having imported technology is only to improve our city roads or highways. None have spoken about the methods of improving many interior roads the lifeline for development. Moreover, we feel that if local contractors are given to partner with technologists then quality control and monitoring must not be compromised, lest bringing such technology becomes a waste. It would be prudent that the PWD Minister himself visits the interior parts of the state and see what technology is best put to use for constructing quality roads in the villages.
Yours etc…
Dominic S. Wankhar
Shillong-3