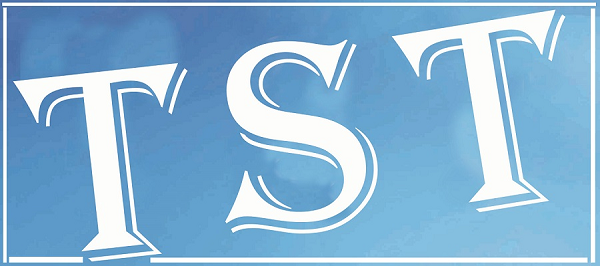 From CK Nayak
NEW DELHI: Mystery shrouds the activities of Shillong MP Vincent Pala in the tussle for power between Chief Minister Mukul Sangma and MPCC president DD Lapang.
On the one hand he was entrusted by AICC to serve as a liaison between the loyalists and dissidents and to lead them to AICC in Delhi for a final word.
But on the other hand, it is yet to be known how much he succeeded in his job, but there are reports that situation has become murkier as he has his own loyalists who give him varied opinion on the current situation giving option for a third leader alternate to Lapang and Mukul.
The current political crisis in Meghalaya Congress centers around two prominent politicians of the Hill State- Sangma and Lapang.
The former is trying to hold on to the post despite repeated electoral defeats even in his home turf and the latter is trying to bounce back as Chief Minister with the help of dissidents which he had to concede to Mukul five years ago.
But the balancing factor between the two is the crafty Pala, the man who is to be watched in this imbroglio.
It is not known what Pala did or to whom all he met. Some say that he himself is in the race for the Chief Mastership which he has already denied. "I was elected as an M.P by my people to work in that capacity," he said forgetting the fact that several Congress MPs had become Chief Ministers in the past and there is no such bar.
But, taking charge as Chief Minister suffers from two risks- a legislator has to quit for him to enable him to get elected and he himself has to resign as MP within six months.
The way Congress is losing everywhere including in Meghalaya, neither Pala nor the High Command is willing to take two risks at the same time.
So what Pala actually wants? Some say he may join BJP which again he has denied though he is close to most political circles in the national capital including those of BJP.
Some observers say that he wants the seat for a leader like his favourite R C Laloo or Prestone Tynsong both cabinet ministers. A few others also feel that Pala wants to keep the top slot remain warm for him to jump on it at an opportune time.
The 48-year-old engineer created history when he got ticket for Lok Sabha instead of former Congress stalwart O L Nongtdu.
He also became a Union Minister in his first term and was the only one to get additional portfolio during a reshuffle in the UPA Government.
It is a different matter that he was dropped by the mechanization of his own party leaders later. Pala created sensation when he won the second term when Congress lost almost everywhere and many big heads rolled.  Incidentally, Mukul first opposed his candidature  and then did not campaign for him even for a day but still Pala won creating ripples in political circles.
Earlier, even before the present crisis took shape Mukul had a meeting with party Vice-President Rahul Gandhi and was about to leave without meeting Sonia.
Lapang had to be contended with a meeting with AICC General Secretary in charge Meghalaya  V. Naryanasamy who then was busy for his Chief Ministership in Puducherry.
He advised patience to the dissidents through Lapang, who too was about to pack off, after some personal work.
He even declared the same to the media by saying that meeting with Congress President will be held at a later stage.
In between, Lapang had a meeting with Mukul in Meghalaya House in Chief Minister's room. (Lapang was staying in the next room). When the MPCC president broached the demand of the   dissidents, Mukul in his usual style dismissed it.
"Just because I lost one election, I should not be asked to quit," he told Lapang who was taken aback, party insiders say.
But suddenly a call came to Pala from 10 Janpath asking him to meet the Congress President last Thursday morning.  Pala was astonished since it is Mukul and Lapang who wanted to meet Sonia Gandhi.
Hurriedly after arriving at 10 Janpath, Pala explained to Sonia's office that appointment was sought for Lapang and there might be some mix-up.
"I was abroad and I was not aware of the ground situation in Shillong," Pala told the baffled staff. (Normally, Congressmen think it is a blessing if they get an audience with all powerful Congress President and his emerging son).
In any case, he contacted Lapang and waited there for him to land after which both met the Congress President. To their glee, Rahul Gandhi also landed up there and the rest is history.
Back home the loyalists were not believing these reports. They even tried to verify the authenticity of The Shillong Times reports from AICC!
After all there were instances when Congress leaders claimed to have met Sonia and her son even though they just saw them from a distance in AICC. A meeting is after all a meeting!
They were told that the duo would meet the dissident Ministers, MLAs and top party functionaries to listen to their grievances.
Accordingly, first Pala left for Shillong followed by Lapang two days later.
Pala also "admitted" to the media in Shillong that he was sent on behalf of the High Command to coordinate with the legislators as a follow up to their meetings with Rahul and Sonia.
Accordingly, an emboldened Lapang called a meeting of the dissident Ministers and MLAs at his residence. At this point Pala gave a slip.
Though he was invited to the meeting, he did not go there and instead left Shillong for some other work. However, he did meet the dissident ministers and MLAs, but separately.
As a result of his absence and nomination of Narayansamy for Chief Minister's job in home state Puducherry, the meeting was postponed.