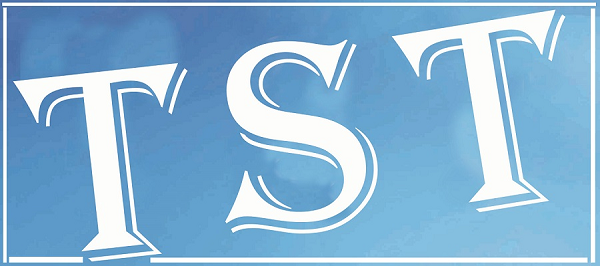 Editor,
One thing that separates us the Homosapiens from other species is our capacity and affinity for 'love'. While the biological destiny of all other species, as guided by the DNA, is to hunt, forage and survive, humans have accomplished feats far greater than that. Love which is the commonest form of human emotion has nurtured in us a sort of friendliness required for biological and social cooperation. Love reveals human values, passions and dignity. Love breaks the hard shell of human ego.
And like God, love rewarded the believers (lovers) by investing all those incredible phenomena and emotions whose meanings are rather pleasantly hard to analyse. In fact, in the canvas of an otherwise bleak world, love paints life as something analogous to a melodrama in which a hero/ heroine goes through and endures incredible misfortunes, which of course is over compensated by a gloriously happy ending. It is also love that primarily instills in us the feeling of 'being human', and the feeling that 'heroism is our birth right'! I suppose I should also mention here what Robert Browning had beautifully written about love: "God be thanked, the meanest of His creatures/ Boasted two soul-sides/ one to face the world with/ One to show a woman when he loves her!" This brings us to the grand conclusion – men and women can choose to 'rejuvenate the side of their soul' that heroically, romantically and profoundly loves their better half, so that the domestic violence, marital rapes, deceptions, extramarital sex in the midst of hatred and lust overload, and a divorce culture could be gradually swept away.
Couples can set themselves ablaze with 'noble' love and passion to bring back the simplicity and beauty of a healthy relationship. Then, to all the young men and women who wander about, feeling unloved and feeling blatantly excluded, I should say: "stop wandering; your body is the temple of God, so start having a love affair with yourself, be in love with yourself, and be a lover of God's presence". And lest I forget, we can choose to give children the love and care they so deserve by protecting, feeding, teaching them what is right and putting them to school. Indeed a 'loving heart' could propel each one of us to do our bit in stopping the crimes (child labour, trafficking, molestation, etc) against destitute children. We could begin that, right now, right at this moment by spending this Valentine's Day genuinely "believing in love", because if not for anything else, love is a basic requirement that qualifies us to be humans. HAPPY VALENTINE'S DAY!
Yours etc.,
T Fightingstar L Mawlong,
Via email
Service extension beyond retirement
Editor,
            For the last few decades the Govt. of Meghalaya has been very uncompromising in granting extension of service to any of its employee beyond the period of superannuation. Nevertheless, there was a Govt's bid to extend its employees' service, at one time, from 58 years to 60 years to bring it at par with the Central Govt. service pattern, but this impugned proposal was nipped in the bud by none other than the Khasi Students' Union (KSU). Far from learning from this instance which ended in a fiasco, the Govt again proposed to lengthen the service of the then Chief Secretary, Mr. P. J Bazely, after attaining age of retirement but here again KSU frustrated the proposition. KSU ought therefore, to be complimented for such a crusade trail launched against arbitrary decisions of those at the helm and for championing the cause of thousands of unemployed youth who could have filled up the resultant posts vacated by the retirees.
            Incidentally, I heard over the grapevine that the incumbent Director of Agriculture, Meghalaya, who was supposed to retire on December 31st last on the basis of his Matriculation birth certificate has allegedly somehow managed to stem her exit by recasting the date of birth last year and how was this improbability effected is a million dollar question ! It seems it's cloaked in mystery and it's anybody's guess. But it bears recall that in consonance with the existing Fundamental Rules & Subsidiary Rules (FR & SR), 1984 framed per se by the Govt. there figures at Clause 8 (a) a note which enforces, thus: "In no case request for change in the date of birth of a govt. servant made in a date within three years of the date of his actual superannuation should be entertained." This infers that any dispute on date of birth, an employee ought to be filed as a complaint three years preceding retirement.
            Chief Minister Mukul Sangma, who is co-incidentally, Minister in-charge of Agriculture and through whom perhaps departmental promotions, transfer etc, have to be endorsed is certainly in better position to be answerable to the public on the doubts cast on this issue. However, the core issue that merits to be highlighted is that if such arguable approach is brought about in office the same shall have an adverse and cascading effect on the next senior-most officer who is on the verge of retirement but is deprived of being the Head of the Department and the intra-departmental seniority status of all functionaries would be thrown off the keel. Hence, the govt. should not be merely pre-occupied with formulating fundamental rules and subsidiary rules, Meghalaya Services (Conduct) Rules, 1990 etc, for its employees but to act as the role model in observing them when dealing with service-administration, fairly and squarely.
My appeal to all aggrieved employees is to never shy away from speaking up against glaring service injustices whenever they are meted out to them. This write up may attract rancour in some sections of officialdom; but we should muster courage from the words of Edmund Burke, the British Statesman and political philosopher, who once asserted: 'The only thing necessary for the triumph of evil is for good men to do nothing'.

     Yours etc.,
Name withheld on request