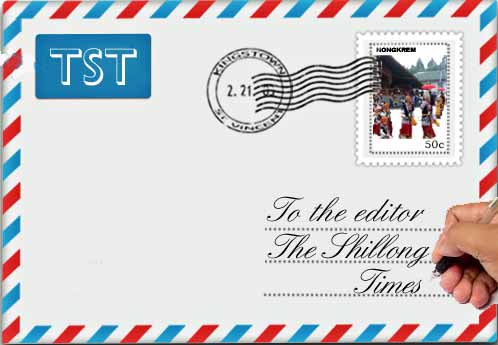 Editor,
After the grand celebration of World Disability Day 2018 with the theme "Empowering Persons with Disability and ensuring Inclusiveness and equality, we would like to share the incident of the day after the observance with the public transport. On December 4, 2018 a person with locomotor disability (Wheelchair User) waited for a taxi from Laitumkhrah Beat House for 30 minutes. Since she could not get a taxi, she boarded the JNURM Bus No. ML-01 7649. On entering the bus with great difficulty, she found all the front seats filled up and a few seats empty at the back. As she was aware that two front seats were reserved for persons with disability and the aged category, she asked the conductor about the reserved seat. He replied, "I don't know". She explained to him regarding the seat reserved for persons with disability but he did not take any action and the young lady in the reserved seat too was not bothered to help or to exchange her seat. Some passengers behind were kind and they called the disabled young lady to sit behind. She told them the back seats are high and she won't manage to climb. So from Laitumkhrah she reached Motphran sitting on the floor of the bus holding to the rods for support.
On behalf of All Meghalaya Association of Persons with Disability (AMAPD) we strongly request the Transport Department to ensure that all drivers and conductors of public buses are made aware of the seat reservation for disabled persons and the law must be implemented both in letter and spirit. We appeal to the general public too to be sensitive even when we don't know the law but helping and exchanging seats will not cause any loss to anyone. It must be mentioned that the conductor did not take the bus fare when she offered it, (As per the law, Persons with disability get half rate concession). We want to be contributing members, more than sympathy; we want your understanding and cooperation like (helping catch a cab, crossing the road, giving a little push in the steep road for Wheelchair users etc). Your little support means a lot for our daily challenges and finally coming to the theme 'we want inclusiveness and equality.
Yours etc.,
Elkin Rynniaw
President (AMAPD)
Shillong
When education becomes a nightmare!
Editor,
A school is supposed to be a place where toddlers learn, have fun and they are nurtured to be become good human beings. But when education becomes a nightmare, then children lose interest and start to hate school. Education is the most the important thing that parents can give to their children. We want good education therefore we send them to good schools. We follow the rules of the school. But instead of nurturing the kids to learn, to love school, reading and instill in them the importance of education, they are stressed and put under pressure. We do not want our children to turn out into 'robots'. Children these days are under tremendous pressure due to the challenging work load they are burdened with early in life.
We want our wards to be successful persons after they complete their education. However, with the present education system, I fear that many will only aim for 'pass marks' or drop out of school due to stress. We as parents want 'quality' education and not 'quantity' for our children. But sadly 'quantity' is exactly what many schools are pushing children below the age of 10. How much can the little ones absorb and how much can they retain in their brain? A Class I student of St Mary's Montessori School has to study around six chapters for one subject. The number of questions and answers a six-year-old has to memorise is beyond expectation. The question paper for a Class I looks like that of a Class X student. I wonder if the little child can even read and understand the marks that each question carries.
Why can't they write down the answer on the question paper sheet, which can be easier for a child? Why can't the question papers be more children –friendly instead of that typical scary 'question paper look'? They have around 9 subjects including computer (theory and practical). In computer, they are given questions like –
Write down the steps to open window paint?
What is dragging?
 What is single and double clicking?
And many more, these are a few examples of what a six-year-old has to memorise in St Mary's Montessori School. There are equally tough questions in other subjects too which the little ones have to struggle with. Is the school going to hold back a class I student if she cannot attain pass marks in each subject even if she had performed well in the half yearly examination? If yes, as a parent I protest.
Dear school, I am not in a hurry to make my daughter a computer engineer, appear in competitive exams or do a PhD immediately after Class I. I would like the little one to grow and learn gradually and eventually. I request the school to look into the matter and not to stress kids at the elementary level beyond their capacity.
Recently, the HRD ministry, government of India has even issued a directive to all schools across the country that, "no homework should be given to students of classes I and II and also to limit the weight of school bags to lighten the burden of school children".
Parents have also urged the school to change the board, to which the school nodded. Hope that this happens soon. Parents have often said during meetings with teachers in the school that they want 'quality' and not 'quantity' (marks) education.
I request the Education Department to look into the matter seriously and make necessary efforts to bring about changes in the education system.
Yours etc.,
A concerned parent
Name withheld on request