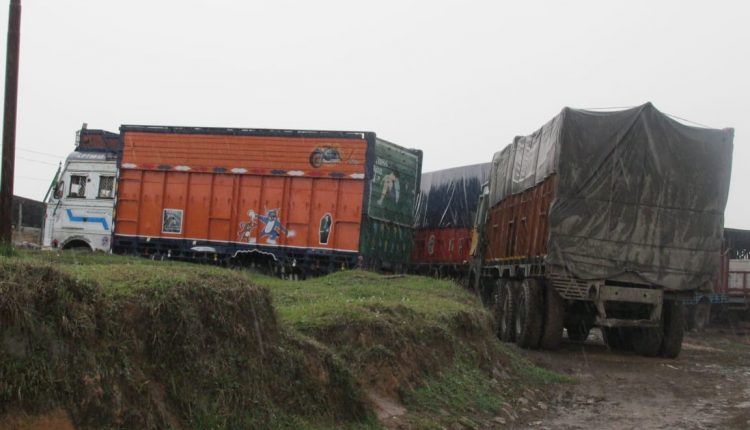 NGT wants CCTV check on coal transport
Can't frame mining guidelines, state govt tells Supreme Court
SHILLONG/ NEW DELHI: The NGT appointed judicial panel headed by retired judge BP Katoki has asked the state government to install CCTV cameras in important locations in the state to prevent illegal transportation of coal.
The direction of the panel was following a meeting held in the city to discuss the issues related to coal mining and its impact on environment.
Katoki said there are many reports regarding illegal transportation of coal and this needs to be contained.
"For checking the movement of coal-laden trucks, installation of CCTV cameras is a must", Katoki said.
He said CCTV cameras should be installed at strategic points and check gates.
"We also discussed the need to form a committee to carry out surprise checking but no decision has been taken regarding the matter", he said.
The meeting also discussed issues related to following a protocol to create awareness on the ill effects of coal mining.
While NESAC will submit a report on the mapping of coal mining areas by May, pilot projects to neutralise acidity in water in East Jaintia Hills will be launched.
Earlier, the state government on Thursday told the Supreme Court that it could not frame guidelines on mining since most of the land in the state is privately-owned.
The court was hearing the coal mining ban case on Thursday. It has posted the matter for hearing again on May 1.
Senior Advocate Sekhar Naphade, Advocate General Amit Kumar and State Counsel Ranjan Mukherjee, who were present in the court, submitted that the state government is not in a position to frame guidelines on mining since the land is privately owned.
The National Green Tribunal order banning coal mining in the state is also bad in law on a number of grounds and it should be set aside, they said.
Last month, the apex court had issued notice to the NGT on its order imposing Rs 100 crore fine on the state government in connection with the coal mining ban case.
Our Nongstoin correspondent adds: Even the state government has assured to tackle the illegal transportation of coal but the situation is quite to the contrary as transportation of coal is rampant in West Khasi Hills.
Trucks carrying coal ply in the night hours from Lad Mawmih (Mawmaram) to Umbir via UCC and onward to Guwahati.
Sources informed that trucks loaded with coal are parked away from the PWD road so as to escape the eyes of the officials and make their move only after nightfall.
Surprisingly, the district administration has set up NGT check points on every route but there has been no reports of detection of coal trucks from any of these check points.
Sources further informed that there are 'agents' posted along the roads who take money to ensure safe passage of the coal trucks from the district to Assam.