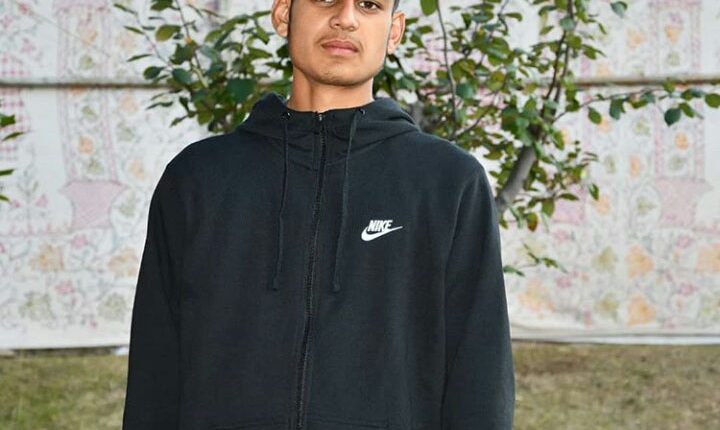 Need support, says Kashmiri trick shot star
Huzaif Shah, the first football trick shot star from Kashmir, became a sensation on social media after his performance at the global CR7 contest in 2017. He became an inspiration for many young football enthusiasts in the country, including one from his own state.
Shah Huzaib started playing football in 2016. "It was a difficult time in Kashmir and youths were all home-bound. We could not step out of our houses. A few of my cousins were staying in our house in Budgam. They are good footballers and playing with them was enjoyable. I got drawn to the sport during that time," said Huzaib in an email interview to
The Shillong Times.
After two years of rigorous practice in the game, Huzaib started doing trick shots. "To do trick shots you need to know the game very well. So I learnt football first. My family always appreciates my endeavours and it is a constant support system for me," says the 15-year-old student of Class X.
In Kashmir, it is difficult for a youth of Huzaib's age to remain insulated from the ongoing violence. People are more interested in stone pelting than trick shots amid the unrest and that is doing harm to them, especially the youths, feels Huzaib.
"So to keep my mind away from all these I dedicate time to practising football trick shots and want to reach the advance level. Also, I want to help people learn these tricks one day and for this I need people's support," says the teenager.
He adds that support is elusive but he has not given up hope.
"Some people are jealous… But I want to continue my game and prove that there may be a great future in football trick shots. There are people in Kashmir who are good comedians and are getting more recognition than us (trick shot stars). I'm confused. Isn't what we are doing important," Huzaib wonders.
When asked about Huzaif, he says they do not know each other personally and "we are not doing these tricks together".
Huzaib wants to be a star footballer. His favourites on the field are Cristiano Ronaldo, David Beckham and Isco Alarcon. On his list of top trick shot stars are "Jed Hockin, Liam Coyte and Matanos, all from Europe".
Talking about competitiveness in Kashmir, Huzaib says he wants more trick shot stars to emerge from the state "so that this game gets recognition here".
"People enjoy trick shots. But the situation in Kashmir is not conducive for budding talent. Climatic condition is also a factor. We just need a platform where we can perform," he adds.