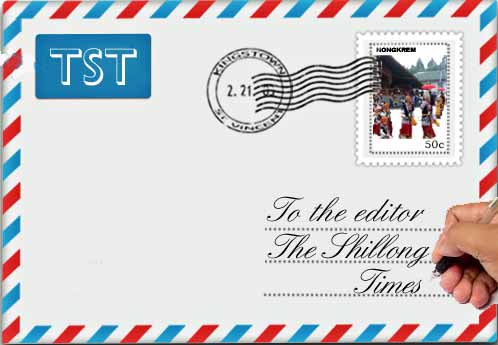 Improving the academic performance of students
Editor
Education in Meghalaya has made phenomenal progress since it became a full-fledged State in 1972. The Government of Meghalaya has done considerable job in providing facilities for the uplift and continuous growth of schools in all corners of the State.
Meghalaya also attempts to universalize elementary education. Since the inception of  the State, the main thrust has been extension of educational facilities in the backward areas and the enrolment of 'out of school,' children. The State has therefore, launched various  programmes to attract children to school, to stop drop-out and stagnation in a way to bring  qualitative and quantitative development.
Today education is playing a dominant role in bringing about new changes in society. It is aptly remarked that education is responsible for the conservation and transmission of culture. But still, most schools in rural areas have unattractive school environment, lack of proper infrastructure and insufficient teaching materials which work as a de-motivating force for the retention of students.
School performance has been a subject of considerable importance and interest in a developing country like India, especially so, in the state of Meghalaya. This state has emerged as one that is ready to face the future with hope and promise. But it is undeniable that every year in Meghalaya in any school examination whether it may be internal or external, a substantial proportion of students fail. The results of the Secondary School Leaving Certificate examination under the Meghalaya
Board of School Education reveals that still a sizeable proportion of the students fail every year. The huge wastage of money and human resource under the Board is a matter of concern for all.
One of the most important outcomes of any educational set up is the academic achievement of the students. So, the educational status of the student is depicted through academic achievement. Nowadays, this trend has been intensively felt by academicians, parents and students. Therefore, academic achievement has become an index of a child's future in this highly competitive world. But low achievement and school failure is a problem of gigantic proportions for almost all the countries of the world and it is a curse to the educational system. Why does a student under-achieve or fail? Does he/she gets low grades or fails due to his/her low intelligence level? Is the cause of high or low achievement associated with some personality dimensions or socio-economic  background? A close look at the problems of failure reveals many questions, the answers to which are not yet very clear.  Low achievement or school failure is a colossal problem and it needs a thorough probe. There are various factors which are associated with these problems but these factors have not been studied.
The Government, the concerned department and the board of education needs to put together a team of intellectuals to attempt to probe this problem by making a comparative analysis of high, average and low achievers in relation to intelligence, various personality dimensions and socio-economic background, thereby, making all efforts towards improving the academic performance of the pupils. An attempt of this sort would therefore definitely help the parents, teachers and educationists in creating a congenial atmosphere which may contribute to the scholastic achievement of the students. This speaks a lot about the need for taking up such investigation. Let us take this step and innovate to see if such investigation brings forth changes which will equip the students with the best facilities to attain excellence in academic achievement.
Yours etc.,
Phrangshai Hynniewta,
Via email
Eden Garden & World Cup 2019 
Editor,
A record number of matches had to be abandoned because of rains during the current ICC World Cup Cricket Tournament 2019, including that between England & Wales being played in England. Most of the stadia around the world are having arrangements for covering the playing pitch area only and rest of the outfield and ground area remains uncovered and remains wet for quite some time even after rains stop and resumption of play. In such a situation Bhuvneshwar Kumar slipped and fell prey to a hamstring injury while bowling fourth ball in his third over against Pakistan yesterday at Old Trafford. It is uncertain whether Bhuvneshwar Kumar ruled out of the match yesterday would recover fast from the tight hamstring injury for participating in the rest of the tournament matches.
The Eden Gardens Stadium of Kolkata is equipped with a unique and fool-proof arrangement for covering the entire ground up to the boundary perimeter. During spells of shower while a match is on,  implementation of the system for completion of covering the total ground area hardly takes about 10 minutes. Cricket Control Boards/Authorities of all the cricketing nations may take a cue from Eden Garden Stadium, Kolkata to have similar arrangements for covering the entire ground surface to effectively counter spells of rains ensuring safety of players when national or international tournament matches are on.
Therefore it can be said that East or West,  Eden Garden is the best. ICC may consider accrediting ranks to Cricketing stadiums on the basis of speedy systemic arrangements available to cover-up the entire ground when threatened by disruptive unpredictable spells of shower to reduce play-stoppage
Yours etc.,
Samares Bandyopadhyay,
Via email