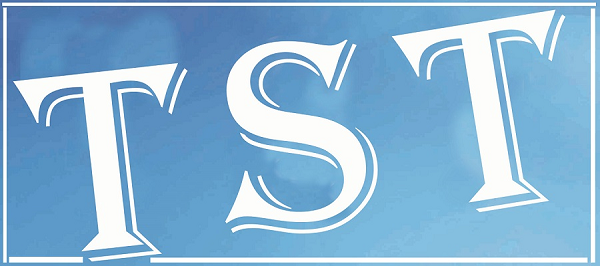 'Robert Burns' of Khasi Hills
U Soso Tham, the pioneer poet-philosopher of Meghalaya, has been compared to Robert Burns of Scotland by Dr S.K Bhuyan, a renowned historian.
Burns (1759–1796), born to a poor tenant farmer in Scotland, is best known as the pioneer of the romantic movement for his lyrical poetry and rewriting of Scottish folk songs. He had to swim against the stream all through his life to establish himself, but remained unrecognised till his demise at the age of 37.
In the same way, Soso Tham was born in a poor family and had five siblings. Soso Tham always had an extraordinary way of thinking that he could not express properly to his friends and he would be ridiculed all the time. He was a self-made poet because he did not get any literary culture.
On the contrary, the poetic expression of the child philosopher would be termed as madness by villagers who teased him. But Soso Tham was unchanged. The beauty of nature would attract him so much that while he would be sent to collect firewood for domestic purpose, he would sit under the trees and enjoy the natural beauty completely forgetting about his responsibilities. In the evening, he would come back empty handed and would be scolded as the most worthless creature. Nobody imagined that "the worthless creature" would be "the crown and glory" of the society. That glorious recognition came late after the end of his struggling life just like Robert Burns of Scotland.
Soso Tham expired on December 18, 1940, leaving many of his poetic works unfulfilled. The day is observed today as 'U Soso Tham Day' in the state. Patriotism and love for nature were the main essence of Soso Tham's poetic creations. He said, "When still in my father's and mother's laps,/Though I survived on the herbs,/The world yet was flat; I bragged,/I scorned, I day-dreamed as a child;/I laughed, I cackled, to be good, I could not". (The Cipher on the Stone translated by Kynpham Sing Nongkynrih).
U Soso Tham's philosophical thought and ideas were far above his academic education. He always thought for oneness and unity among his countrymen and tried to remind them not to forget their ancestral root. He wrote, "The ancient tribe — Khasi and Pnar —/A multitude that spread throughout the world:/The hidden Light — that we may quest" (The Golden Grain translated)
Some educated people of Shillong recognised his exceptional intellect which surpassed his academic qualification. In consideration to that aspect, he was appointed as a Khasi language teacher in the Shillong Government Boys' High School Mawkhar in 1905. But here too, he was ignored and scorned almost in every step as a 'lunatic teacher'. Braving all adversities, Soso Tham started composing poems and in 1925, despite his financial crisis, published his first book Ka Duitara Ksiar (The Golden Harp), comprising 46 Khasi poems and 14 translations from English poems. Unfortunately, nobody honoured his noble venture. Like an ordinary vendor, he had to go from door to door to sell the book, but earned negligence and disregard. Even the literate people of that age did not pay him due honour which he rightly deserved.
Soso Tham expressed his feelings of tragic frustration in many of his poems which touches every emotional heart today. For instance —
"Quietly he lives, quietly he dies,/Amidst the wilderness/Quietly in the grave let him rest,/Beneath the soft green grass". Dr Bhupen Hazarika had great applause for Soso Tham as a mystic poet. His poems appealed his heart most keenly. Praising the monumental work of Soso Tham, he said, "Great people come once to the world to leave their foot prints through their golden creations. Ka Duitara Ksiar is one among them."
Today Soso Tham is greatly honoured by the state government and the people of Meghalaya but his genius should not be confined to the state. It is the duty of all Soso Tham lovers, irrespective of caste or tribe, to take the great genius to the national and the international levels through expert translations in different languages; and that will be the proper tribute to his great soul.
(Contributed by Uma Purkayastha)