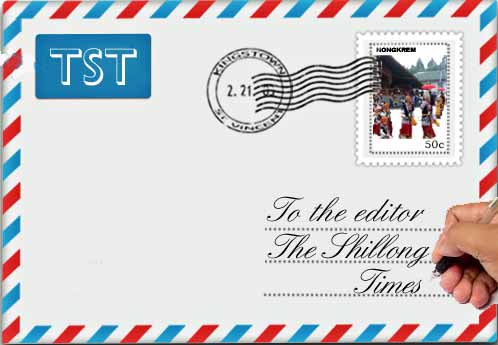 Keeping Shaheen Bagh alive
 Editor,
 Apropos your editorial, "The Shaheen Bagh Phenomenon (ST Feb 17, 2020), it is true that an honourable exit should be provided to the women protestors there. A Government which does not consider the protestors as its enemy would have invited them for a dialogue because India is after all a democracy.
But this Government run by the Modi-Shah duo has already labelled the protestors as being freeloaders who are paid Rs 500 a day to protest and are fed biryani by some unknown patron/s. Also some BJP honchos have even warned that some of the protestors might enter the homes of Delhi residents and rape their women and girl children. Such detestable language is unheard of in the past from any government in this country. Even Indira Gandhi never resorted to such gutter language.
 So it is improbable for a government that has sunk so low to be magnanimous and invite the women protestors for a dialogue. As your editorial has stated every protest has a shelf life beyond which it becomes difficult to sustain especially because there is a political economy in every protest. Shaheen Bagh worked to its maximum during the Delhi election campaign.
Now it has lost its cutting edge. PM Modi has reiterated that his government will brook no obstacles to the implementation of the CAA. This is like throwing the gauntlet at all the opponents of the CAA. Unless the protest takes the form of a nation-wide movement where citizens come out spontaneously as they did in Shaheen Bagh then sustaining these protests in Delhi, West Bengal and Assam will be impossible.
Yours etc.,
Kalyan Sharma,
Via email
Poachers in Ward's Lake?
Editor,
The news item showing a picture of electrocuted bats and dead fishes in the Ward's Lake (ST Feb 18, Feb, 2020)is shocking to say the least. The lake is under the custodianship of the Forest Department and such casualty of wildlife is not expected. We should be thankful to the citizenship journalist, Pynshai M Syiem who drew the attention of the authorities to this menace. The fish look as if they have been poached by someone. How is this possible in a public place that is well guarded? Or is the Ward's Lake really well guarded? It's time for the Forest Department to enhance its vigilance over the Lake otherwise all wild life will soon disappear. And poachers are dangerous people.
Yours etc.,
Bantei Mawroh,
Shillong- 8
Evils of smoking
Editor,
Adapting to the emerging scenario, the cigarette manufacturers in the country soon have another mandate to benefit smokers. Besides the statutory warning and other relevant details, the packets will have to specify 'best before' or 'expiry' details, on the lines of other edible and consumable items, including medicines.
Yes, at last smokers too will get fresh cigarettes like those of consumable items. Sources in the Bureau of India Standard (BIS) said that research is ongoing on the subject as this is the long pending demand of tobacco and gutkha associations and even by the consumers. Thus, tobacco manufacturing companies instead of decreasing production of cigarettes have stepped up production adapting to new business era with new tactics.
A data from World Health Organization (WHO) shows that tobacco use kills nearly six million people in a year. The situation is equally bad in India with estimated number of tobacco users being 274.9 million as per Global Adult Tobacco Survey India (GATS). This includes 163.7 million users of smokeless tobacco, 68.9 million smokers and 42.3 million users of both smoking and smokeless tobacco.
Cigarettes don't really expire, but they go stale instead. When a cigarette goes stale it has lost its moisture in the tobacco and tastes differently.  Commercial cigarettes usually don't go stale unless the pack is opened. So, work is on to incorporate expiry schedule or the best before date on the cigarette packs which will be in the interest of consumers as well as manufacturers.
Thus, this novel idea to bring back more people especially beginners into the vicious whirlpool of smoking is yet another attempt by the tobacco companies. Equally disturbing is the rampant use of illicit cigarettes which are smuggled into India. These cigarettes are often made by not keeping with the health standard and users of these kinds of cigarettes fall sick more often than we think.
Smoking is prevalent everywhere in the world and with the new technique of the cigarette companies more people are attracted and lured to smoking. Lungs can be very badly affected by smoking. With the start of smoking, coughs, colds, wheezing and asthma may appear in a smoker. Later it will lead to fatal diseases such as pneumonia, emphysema and lung cancer. The most baffling irony is that even though warning is printed on the cigarette packs, government is interested in promoting it.
Everyone, who has been smoking either for long or just started smoking, must know that it will surely lead to many diseases including premature death. My brother–in-law was a chain-smoker whose lungs were at last reduced to a lump of charcoal and his last days were very painful. The greatest message he gave before breathing his last was to give up smoking. The great feeling one gets in the beginning by smoking makes it like a sugar-coated bitter pill. It is sweet in the beginning and in the end it will be bitter. So, say good bye to smoking with a firm decision.
Yours etc.,
TK Nandanan,
Via email