'D' voters' plight: 102-year-old Chandradhar Das has to brave age, ailments to shuttle between home and Foreigners' Tribunal to prove citizenship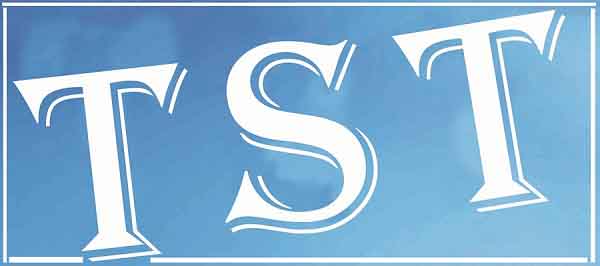 GUWAHATI:It is a routine for over a lakh of 'D' (doubtful) voters in Assam to appear before various Foreigners' Tribunals (FTs) in Assam in connection with long drawn cases where they are expected to provide evidence to prove that they are genuine Indian citizens so that the 'doubtful' tag attached to their names could be removed enabling them to cast their votes in elections held in the state.
No exception has been made to 102-year-old 'D' voter Chandradhar Das who too, despite his much advanced age, has to appear before FT at a regular interval. Thursday was another such day for Chandradhar who hails from Amraghat village in Cachar district of Barak Valley in South Assam. As he had been asked to appear before a Foreigners' Tribunal in Silchar on Thursday, he came, braving the heat and accompanied by his daughter, for submission evidence to claim his Indian citizenship. But much to his agony, he was asked to appear in the court again on September 14, for the reason that his statement could not be recorded because of absence of the advocate from the tribunal.
Chandradhar, who had earlier spent three months in a detention camp and has been suffering from multiple old age-related ailments, was released by the Tribunal in June last with a rider that he would have to appear in the tribunal and contest his case by filing written statement offering evidence in support of his claim of citizenship.
Chandradhar accompanied by his daughter Niyati reached the court on Thursday  morning in compliance of Tribunal's order and  waited lying on the floor for three hours from 9 A.M. to 12 P.M. till when a member of the Tribunal  informed them that the advocate from the Tribunal's end was absent  not and thus his statement could not be recorded. The member said Chandradhar would have to appear in the court again on September 14, a source in Tribunal informed.
Peeved at the dilly-dally resorted to by the Tribunal, the old man's  daughter Niyati told media that such harassment to her aged-father was totally unacceptable. "Every time we come, they give us some excuses and ask us to come on a new date. We are extremely poor and it gets very tough for us to come to Silchar from our native place again and again," she rued.
"My father has been in this country since 1950 and his name is there in the 1966 voter-list. Despite being a genuine citizen, why is he being tortured?" she questioned.
Chandradhar, however, did not express any fury or anxiety. He said, "If the government thinks I need to prove my citizenship, I will have to come and do it."
Soumen Choudhury, the advocate of Chandradhar reportedly said, "Chandradhar is in possession of valid documents to prove that he is a citizen of this country. We are simply clueless why the government is making him suffer like this."
Meanwhile,  Cachar deputy commissioner S Lakshmanan later spoke to Chandradhar's family over phone and assured them that a government advocate would be made available  at the Tribunal  on the next date of hearing of his case.
As per data submitted by Assam government in the last session of the state Assembly, at present there are 1,25,333 D-voters in the state awaiting final verdict of foreigners tribunals on their fate. These 'D" voters were also not included in the final draft National Register of Citizens (NRC) published in the state on July 30 last.
D-voters are those who have been disenfranchised during electoral roll revision for their alleged lack of proper  evidence to prove Indian citizenship. The Election Commission, during an intensive revision of electoral rolls in 1997, ordered that the letter D be written against names of those voters who had failed to provide proof of their citizenship and their cases were referred to the foreigners' tribunals in the state. The D-voters have been barred from casting votes since then.
The authorities in the state  have referred 2,44,144 D-voters to Foreigners' Tribunals. Out  of them, 1,31,034 cases have so far been disposed of.  Many  D-voters  declared foreigners by the tribunals, are lodged in detention camps, while some of them have moved the High Court against the Tribunal order while some have gone missing.