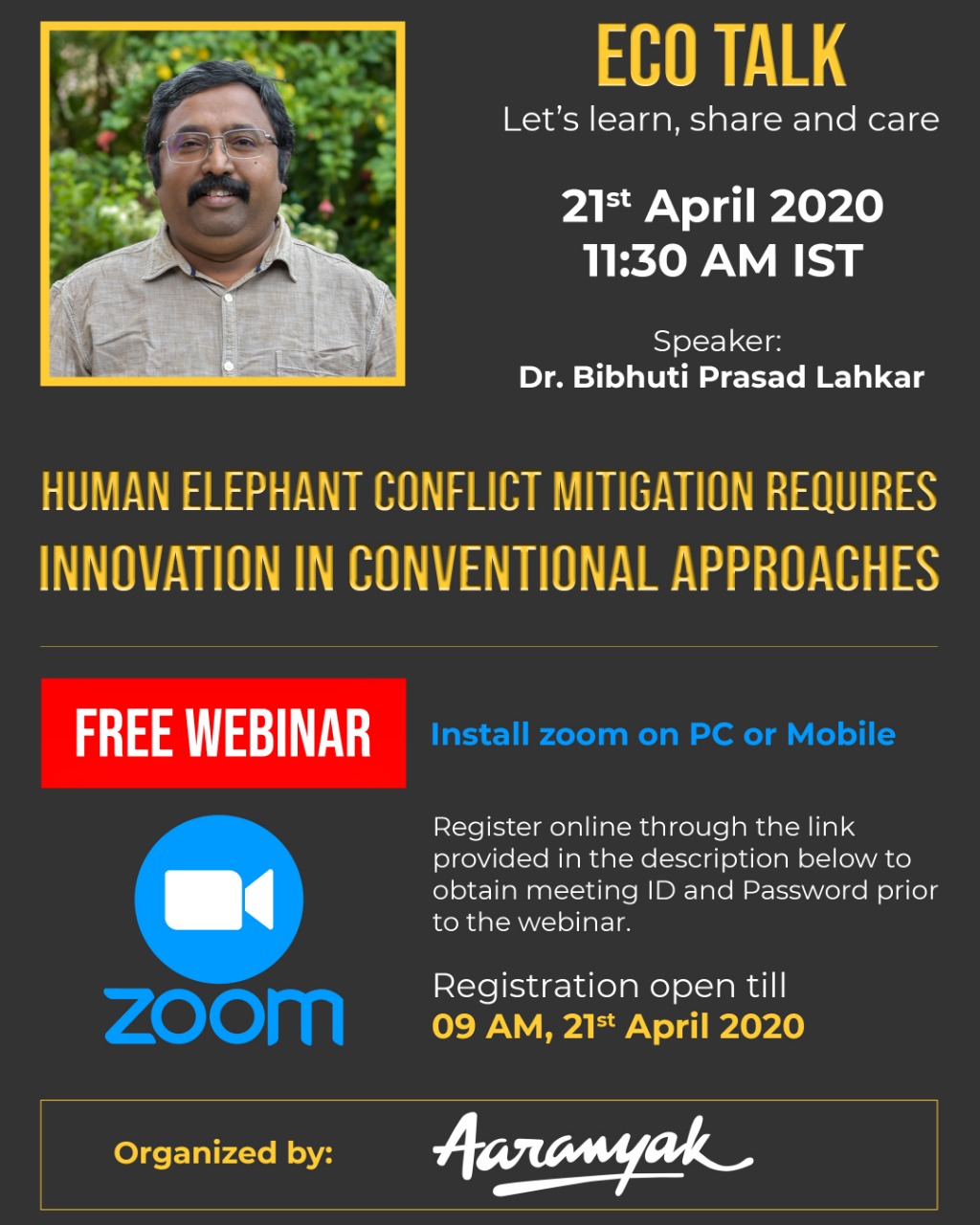 GUWAHATI: Frontline environment conservation and research organisation of Northeast India,  Aaranyak (www.aaranyak.org) has launched "Eco Talk": a series of webinars, on a variety of topics including species conservation, environmental issues, conservations science and other related topics.
The series has been launched especially for keeping the spirit of conservation high during the all-encompassing lockdown because of COVID-19 pandemic.
At the first Eco Talks of the series on Monday, Dr. Bibhab Kumar Talukdar, internationally acclaimed rhino expert and Secretary General & CEO of Aaranyak spoke on "challenges and solution to rhino conservation in Assam".
On 21st April 2020, Dr. Bibhuti Prasad Lahkar, internationally acclaimed conservation biologist and Programme Secretary of Aaranyak will be speaking on "Human Elephant Conflict mitigation requires innovation in conventional approaches". The topic is very much relevant to Assam and some other N-E states.
Interested persons can join this free webinar from their home through mobile phone or computer using Zoom (https://zoom.us)
To participate, on has to register online using the following link:
https://docs.google.com/…/1FAIpQLSdvPYgDTIGvPQj87…/viewform…
Aaranyak will share the meeting ID and password through email about one hour prior to the Webinar.