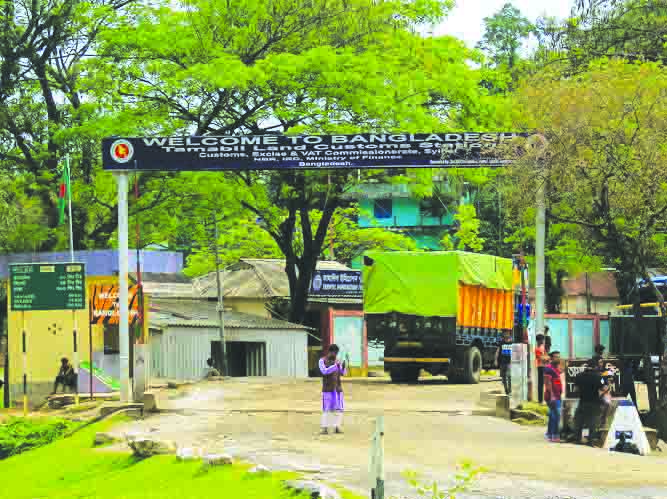 SHILLONG: There has been no formal revenue generation in terms of export to Bangladesh from April this year as the trade points were closed due to coronavirus.
As per the data provided by the Customs, NER, Shillong, under Bholaganj Land Customs Station (LCS), the volume of trade from April 2019 to March 2020 was worth Rs 57.35 crore from the export of coal and limestone to Bangladesh.
In the absence of any trade activities from April till June this year, there has been no revenue generation.
Under Shella Bazar LCS, the value of trade for exporting limestone till March this year was Rs 190.87 crore.
The volume of trade from the export of coal and limestone from Borsora was worth Rs 84.54 crore.
Dawki LCS exported coal, boulder, limestone and edible food products worth Rs 79.58 crore while the import was worth Rs 9.98 crore for edible food products, wooden and plastic furniture/PVC products.
From Golakganj LCS, fresh ginger, coal, boulder stone and onion were exported worth over Rs 17 crore while the import was worth Rs 20 crore for mostly garments.
From Mahendraganj, Dalu and Gasuapara, the export and import of items worth crores of rupees were carried out till March.